With the hottest temperature record being broken mixed in with some consistent winter lows, it's safe to say the UK has experienced some dramatic fluctuations in weather in the past few years. Whether or not your single or double glazed windows need to be replaced, is it worth upgrading to triple glazing? Before we investigate any further, what exactly is triple glazing?
What is triple glazing?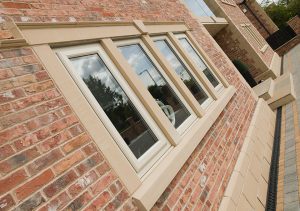 A triple glazed unit features 3 layers of glass, with the gaps between them being filled with a vacuum or argon gas. These spaces contribute to the window's ability to prevent heat loss and retain the heat in the home.
Triple glazing has solidified its place as "the norm" in Scandinavian countries to protect homes from cold, harsh winter conditions. Its popularity has been on the rise in the UK for the same reason. The extra pane of glass makes the window more difficult to break and keeps noise out of the home.
Double glazing vs. triple glazing: the showdown
Energy efficiency
While the insulated layer in double glazed windows provides good protection from the elements, the extra layer in triple glazing gives it the edge. Upgrading from single to A-rated double glazing can save an average of £160 per year – these savings can increase further with triple glazing.
At DW Windows, we offer triple glazing that boasts an impressive A+ Window Energy Rating (WER). The average U-value (measuring a window's ability to prevent heat loss) of 1.2 Wm2K and triple glazed is an impressive 0.8Wm2K.
Winner: Triple glazing
Noise
The insulated layer in windows doesn't only help energy efficiency, it also helps keep noise pollution out of the home. This reduction in noise is perfect for homes near a busy road or neighbourhood. The additional pane of glass, along with an extra insulated layer, sees triple glazing take this round.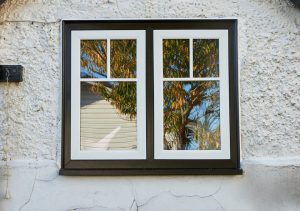 Winner: Triple glazing
Cost
Various factors contribute to the cost of the windows, including which style of window (such as tilt and turn, casement and sliding sash) you decide on. As more materials are required to manufacture triple glazing windows, they often cost more at the outset than a double glazed equivalent. However, savings on heating bills and the fact that triple glazing can add value to your home still makes triple glazing a worthwhile investment.
Winner: Double glazing
Security
Intruders often consider the windows as the home's primary weakness. It's difficult to break a double glazed window but the additional pane of glass makes the triple glazing considerably more difficult to penetrate.
Winner: Triple glazing
However, as with the other points, it's all down to the quality of the window. Make sure that the windows come with a lengthy guarantee and they are sourced from a trusted and well-reviewed glazing company.
Pros and cons of triple glazing
Pros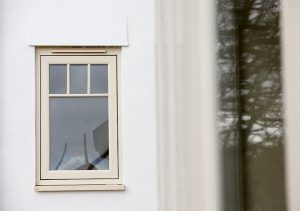 ✓ Less heat loss through the glass, keeping the heat in your home
✓ Lowers your carbon footprint
✓ Greater security
✓ Reduces noise pollution
Cons
✗ Can be more costly than double glazing
✗ Less natural heat can permeate the home
Flexible finance deals on triple glazing and more
Don't let the cost deter you from considering triple glazing in your home. We offer a variety of flexible home improvement finance options to allow you to make your dream home a reality. Chat to a member of our team for more details.
All plans are subject to terms and conditions. D. W. WINDOWS LIMITED is authorised and regulated by the Financial Conduct Authority FRN 694960. We are a Credit Broker, not a Lender and offer facilities from one lender.
Reliable windows and doors across the West Midlands
DW Windows don't just offer double and triple glazed windows. We also offer a wide variety of high-quality home improvement products including doors and glazed extensions. We have a passion for providing outstanding customer service and improving homes throughout the region.
For more information on any of our products and services, contact us online or visit one of our showrooms.
Related to this topic:
10 things to consider when replacing your windows
The top window styles – our guide to help you choose new windows
uPVC vs Aluminium: which window material is right for your home