Why choose uPVC windows from DW Windows?
Smooth, stylish aesthetic
Range of colours and customisable hardware
Easy to clean
Lifetime of decades, not just years
Strong, robust and durable
Highly cost-effective
Energy efficient – save on heating bills
Feature latest security hardware for peace of mind
Bespoke high quality uPVC windows across Wolverhampton, Birmingham & West Midlands
The latest uPVC windows – ideal for modern living
All of our uPVC windows are made from the latest materials. This means that when fitted by our teams of experts, they will enhance your home with benefits inside and out. Think better kerb appeal, great security, warmer living spaces and less maintenance – window replacement with DW Windows is an easy choice!
A range of uPVC window styles
Explore the individual pages for more information on our various uPVC windows. Regardless of the choice you make, performance won't be compromised and the windows will be tailor-made to fit perfectly with your home. We offer all kinds of styles, with a range of colours and furnishings.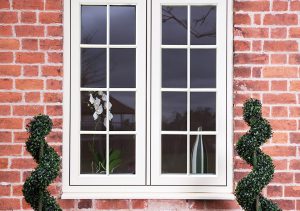 Energy efficient uPVC windows
Windows from DW Windows don't only look great, they'll also keep your home warmer. We offer both double and triple glazing on all our windows, which makes them substantially better than the single-glazed alternative. Double glazing adds an extra pane of glass, with a pocket of argon gas between the two panes which traps the heat as it tries to leave your home. Triple glazing goes the extra mile and adds yet another pane, further decreasing the volume of heat loss.
High security uPVC windows
Our glazing doesn't only keep you warm, it also reinforces the security of your windows. Glazing makes your window harder to smash, deterring many would-be intruders. Our windows also feature the latest security hardware, including multi-point locking systems, for peace of mind.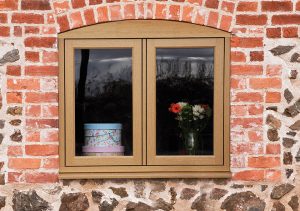 Low maintenance uPVC windows
Don't let the thought of maintenance put you off uPVC windows. DW Windows offers products that are built to last decades, with little risk of yellowing. We use high-quality materials that are strong and durable so you can be sure that your windows will last a long time.
View ShowroomGet A Free Online Quote uPVC Window Maintenance Guide