It makes perfect sense that secure windows and doors are an essential feature that homebuyers look for when purchasing a new home. Everyone should feel safe and secure in their home, but unfortunately, not everyone does.
Thanks to the innovative combination materials used, composite doors remain one of the strongest door options around to-date. There are so many advantages to these revolutionary entryways, here are 5 reasons why we love these types of entrance doors.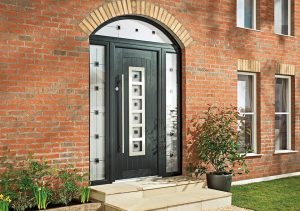 1. Apeer composite doors
Amongst the many benefits that the Apeer composite door holds, with security in mind, we thought we'd draw your attention to the fact that Apeer70 composite doors have triple glazed, anti-tamper units fitted as standard. Putting off the most strong-willed of intruders, it also allows homeowners to take control of their home's thermal efficiency and access notable energy savings.
2. Rockdoor composite doors
The Rockdoor can comfortably achieve A++ energy ratings, thanks to its unique, ingrained 'S-glaze' technology. This means that each specially coated double-glazed unit is bonded to the actual door during the manufacturing process; reducing the chance of draughts and forced entry even further.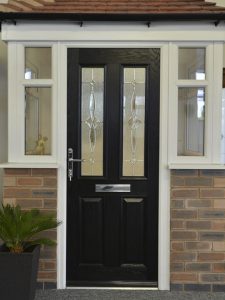 3. Dales/Eurocell composite doors
Eurocell's Dales Collection of composite doors present a state-of-the-art triple-sealed frame system, offering high-performance aesthetics for longer. It also features two brush seals and a gasket seal, proactively eliminating draughts and rain issues. It comes with a £1,000 money-back guarantee too, in the unlikely event of a break-in where the locking system is the point of entry. *Ts & Cs apply.
4. Secured by Design accredited
All the composite doors that we supply and fit are approved by the Association of Chief Police Officers' Secured by Design scheme. Set up in 1989 to combat the significant rise in burglary, over the last 30 years more than one million homes have been built to SBD standards, reducing crime by an astonishing 60%.
5. Finance friendly
We are firm believers that adequate security in one's home should not be restricted to more affluent individuals and families. This is why we offer three unique flexible payment plans, suitable for every West Midlands homeowner's budget.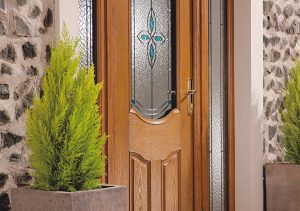 What do our customers say about our composite door installations?
New composite front door
'Customer Service Quality Value Lovely new front door. Professional and tidy fitters. Competitive pricing. Would recommend.' Deborah, West Midlands – 13/02/2018.
Great composite door
'Customer Service Quality Value Very happy with my doors and the office did well to rectify any issues I had.' Burton – 03/10/2017.
Secure your future with a high-performance composite door from DW Windows
As you can see, at DW Windows we have every aspect covered – it's up to you to decide which level of security you require. If you're unsure, why not visit our one of our extensive showrooms? Alternatively, you can call us on 0800 999 0909 or get in touch online and we'll guide you in the right direction.
Related to this post:  The differences between a composite door and a uPVC door

Is triple glazing worth the investment? (Wait until you see the figures!)