Here at DW Windows, we're proud of our extensive industry knowledge and we make it our priority to help customers understand exactly what we offer. With this in mind, we've compiled a list of the most frequently asked questions we receive when it comes to replacing windows, so no matter what style of window or glazing you're replacing, we're here to help you find the right solution for your West Midlands home.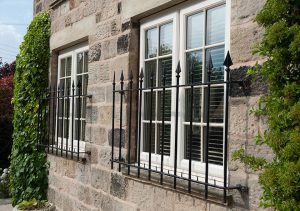 How do I know when I should replace my windows?
If you've noticed condensation build-up in-between the double-glazed panes of glass it could mean that your window seals have failed, allowing moisture into your home. Once a seal fails, any insulating gas used to make the window energy efficient is now gone. This means that your double glazing is now inefficient, and your energy bills may start to creep up. Mould in homes has been linked to health complications such as skin rashes, respiratory problems, and other allergic reactions, so it's important to address the problem of moisture in your home before the problem escalates.
If you experience difficulty when opening or closing your windows it could indicate that your windows were not installed correctly, which can sometimes cause balance issues, making them challenging to operate. Windows that are rusting, or rotting can also be difficult to use. If you can't close your windows properly, you may not be able to lock them, which can impact the safety of your home.
If you hear a lot of outside noise, your windows probably aren't providing much protection from the outside world, meaning they might not be sealed correctly. If you feel a draft when your windows are closed, this could also be an indication that your seals are faulty.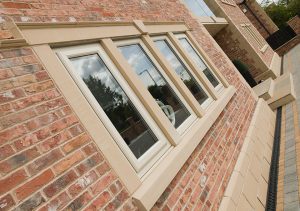 What material should I choose for my new windows?
When it comes to choosing a material for your windows, we offer 3 choices: uPVC, timber effect, or Apeer Lumi windows. Each of these styles has different features and benefits and the material you choose will be down to your own personal preference and needs.
uPVC: As the most popular window material, uPVC is well known for its remarkable reliability, hardwearing finish and for how easy it is to keep clean. It's also a more budget-friendly option than other window materials. We offer an eclectic mix of uPVC window styles, such as casement, sliding sash, tilt and turn, mock sash, bay, reversible, and bow windows.
Whether you live in a more traditional or contemporary home, we are sure to have the uPVC window style perfect for you. Regardless of your choice, all of our uPVC windows promise to add style, thermal performance, and security.
Timber effect: Timber frame windows are made from wood and have a more traditional look. Although they look beautiful, they require more maintenance and can be expensive. For homeowners who are considering replacement windows, we offer gorgeous timber effect frames.
Residence Collection windows are extremely stylish and designed to look like traditional wooden windows. The three windows in the Residence Collection are R², R7 & R9 – with slightly different features, you gain the freedom to choose the windows that are most suited to your taste and requirements. These include 'storm proof' or high thermal efficiency windows, as well as period 'flush sash' windows that lie flat within the frame. Residence collection windows can also feature traditional ironmongery, such as cast-iron monkey tail handles, for the ultimate heritage style.
Regardless of which style you opt for, all are made from modern and high-performance uPVC, with multiple chambers within the frame. Capable of holding double and triple glazing, you and your family can gain peace of mind that your windows are keeping your home secure and warm.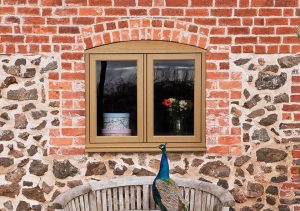 Apeer Lumi windows: Lumi windows are a new concept in window design. On the exterior, the window frames are integrated into the glazing, creating a completely flat and uninterrupted glass surface. The triple glazing is bonded to traditional, albeit ultra-slim, frames supporting the glazing on the inside. This concept is called 'seamless glazing'. Lumi windows are incredibly strong, and also offer high levels of thermal efficiency.
The external 'frames' are a border of ceramic colour that has been fused to the inside of the exterior glass sheet. Lumi windows are available in a choice of 6 on-trend colours that will not fade over time. The interior frames are available in 11 finishes to match any interior décor style, with 100% colour matching across trims, window boards and cills.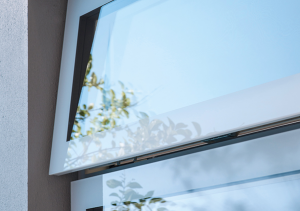 What type of windows do I have in my home?
If you're thinking about replacing the windows in your home, one of the first things you'll need to do is to identify what kind of windows are currently in your house.
Material: Identify the type of material used in the window frames it's usually quite easy to identify the material used, simply by examining the interior and exterior of the frame and feeling the frame itself. If you are struggling to identify the material, you can try to locate the name of the manufacturer somewhere on your windows. A quick internet search of the manufacturer may help identify the material you have. If you are really unsure of the material you have, you could ask one of our experts when you enquire with us and we will do our best to help.
Glazing: The majority of homes in England today have double glazed windows. When looking at the glass, if you see two panes separated by a spacer bar then you have double glazing. Spacer bars are small pieces of plastic or metal that work to separate and support the two (or three) panes of glass in a multi-glazed window. If it's just a single pane, you have single glazed windows. If there are three panes separated by two spacer bars, then you have triple-glazed windows
Opening: Identifying how your windows open is another important point to recognise. The most common types of opening include side hung and top hung. The difference lies in where the hinges sit. Side hung windows open outward with hinges on the right and left of their frame. Top hung windows swing open using hinges at the top of the window frame. Simply opening your windows will help identify which mechanism they use. There are a few other types of window openings, so if you would like help identifying your type then please let us know when you enquire.
What is the difference between vertically sliding windows and casement windows?
Casement windows usually open outwards from the building with side positioned hinges, like a door. This style is extremely popular in a lot of modern homes.
Vertical sliding windows open by sliding horizontally up and down. Older, traditional, vertical sliding windows work by balancing the sash with a counterweight of steel, cast-iron, or leaden weight hung on a cord that is concealed within a hollow box frame. Modern sliding windows work using a spring-loaded device called a spiral balance used to counterbalance a Sash in a box sash window. Sash balances eliminate the need for weight pockets and can be installed in smaller openings and allow for larger window sizes and consequently a larger glass area. The style looks particularly fitting on older or period properties, as it reflects a style made popular in the Victorian and Georgian eras.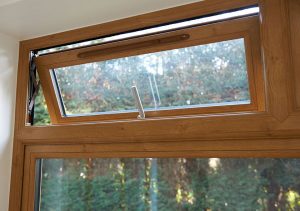 Do I need planning permission to replace my windows?
No. You do not need planning permission to replace existing windows or doors, though you will need to check to see if you are located in a conservation area as you may be restricted with what designs or materials you are allowed to use. You can check this with your local council. If you are building an extension, you will need planning permission.
How secure are your windows?
We pride ourselves on offering the utmost security for your home, giving you total peace of mind. With a plethora of security upgrades available allowing for the highest security standards possible, you can put your trust in us to keep your home safe and secure. Get in touch if you want to know more about our window security options.
How does double glazing work?
Double glazed windows are constructed by placing two panes of glass closely together, as opposed to just a single pane of glass. One pane of glass is on the exterior and one sits securely inside. Between the panes, there is a thing gap that is often filled with argon gas. Argon gas is used to slow the transfer of heat through windows. Since it is so viscous, it acts as a fantastic thermal barrier. Since molecular movement is so restricted within argon gas, far less heat is transferred and far less heat loss occurs. This helps to really improve the energy efficiency of homes.
How much does double glazing cost?
Our windows are bespoke, just like our quotes. In order to give you an accurate quotation, we ask that you get in touch with us directly, so we can tailor a price specifically to your individual requirements. As always, there is no obligation.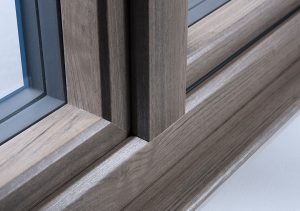 What do window energy ratings mean?
Window energy efficiency rating schemes are based on a scale that ranges from A-G. This system is similar to the labelling system used that you may have seen on fridges, washing machines, and cookers. An 'A' rating indicates a good level of energy efficiency, whilst G is the lowest rating. Low rated windows will not normally satisfy building regulations requirements. We're confident that all of our windows, regardless of material or style, meet or surpass the recommended energy efficiency level.
Can I get different coloured uPVC windows?
We can install uPVC windows in any RAL colour, from contemporary Anthracite Grey to a more classic Cream. We also offer versatile dual colour uPVC windows. This means that the colour of the interior of your window can be different from the exterior. This is beneficial to homeowners looking to match new windows and doors with their existing décor.
Some popular uPVC colour choices include Chartwell Green, Irish Oak, Cream, and Anthracite Grey.
What is a FENSA certificate for windows?
FENSA, or the Fenestration Self-Assessment Scheme, was created to make sure that windows and doors installation companies meet the latest building regulations.  FENSA's goal is to professionalise installers in order to improve window and door replacements across the UK and protect homeowners. FENSA certificates remain valid for as long as the windows last. A new certificate is necessary when windows are replaced.
Here to help
If you require any further information, or you have a question we haven't answered here, don't hesitate to contact our perceptive team of skilled professionals where you can also get a free, no-obligation quote. We look forward to helping with your window replacement project.