We often get asked by new customers whether a new conservatory or new windows will add value to their home. As long as they are installed correctly then, more often than not, both will add value to a property. If you want to know which of these will add the most value, there are certain factors that must be taken into consideration. Keep reading to learn more.
How to add value to your West Midlands home with a new conservatory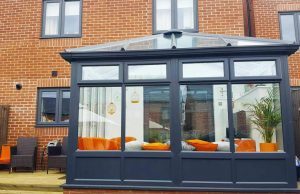 Depending on your initial investment, a new conservatory installation could add between 5% – 15% onto your resale value. The five main points that must be taken into consideration are:
Building regulations / planning permissions
Budget
Size
Material / style
Roof type, e.g. Tiled or Livin Room
For example, a conservatory priced at £10,000 will typically see a 5% return; the better the quality, the better the return.
Related to this post: The true cost of a conservatory
How to add value to your Wolverhampton home with new windows
As long as the new windows are in keeping with the look of your home, high-quality double-glazed windows can add at least 5% onto your property value. With this in mind, it wouldn't be advisable to install new uPVC window frames within a building that was built before 1930. For older properties, the premium Residence Collection of windows is much more likely to add value as well as kerb appeal. Whereas Lumi seamless glazing is ideal for more contemporary building styles.
Again, it's important to bear in mind your initial investment, as this will play an integral part in the amount of value added. As well as the age of the property, the five main points to consider are: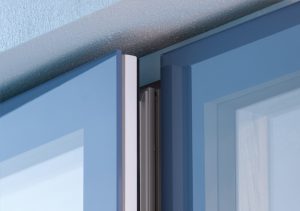 Building regulations / planning permissions
Budget
Number of windows
Material / style
Related to this post: Adding value with double-glazing – a few things to acknowledge
New windows vs new conservatory – which adds more value?
Again, this hinges on the specific factors listed above. The quality and performance of both the products and the double-glazing specialist are also important factors to acknowledge and investigate before making any hasty decisions. By upgrading your thermal efficiency with new windows or a new conservatory, it's also important to note that by increasing your Energy Performance Certificate rating (EPC) you hold the potential to increase the value of your West Midlands or Wolverhampton home by an additional 6% – 14%.
Install both and increase your kerb appeal tenfold!
By installing new windows and a new conservatory, this is sure to increase your home's salability. As well as vastly increasing your chances of achieving the desired asking price, potential buyers will have two less jobs to worry about when they move in.
Quality comes first with a DW window & conservatory installation
Give your home a new lease of life whilst making considerable savings on future energy bills, by upgrading your windows and/or conservatory space. Talk to a DW windows expert for further support and advice and put the wheels in motion to transform your home this year.