With so much information at your disposal these days, it can be daunting and confusing trying to work out what the average cost of a conservatory is. We fully understand that before you can reach the planning stage of your conservatory build, you need a rough estimate as to how much the average conservatory will cost and whether your budget can cover it. Solely dependent on your budget allowance, there are several essential elements to consider that could affect the price of a conservatory installation. As they say, 'by failing to prepare, you are preparing to fail,' so let's make sure you're primed and ready to go!
What's the average cost of a conservatory?
Building a conservatory is a bit like making a cake; the better the quality of ingredients used, the better it will turn out. As well as the materials used, other crucial elements that could affect the average cost of a conservatory are size, style, thermal performance and customisation.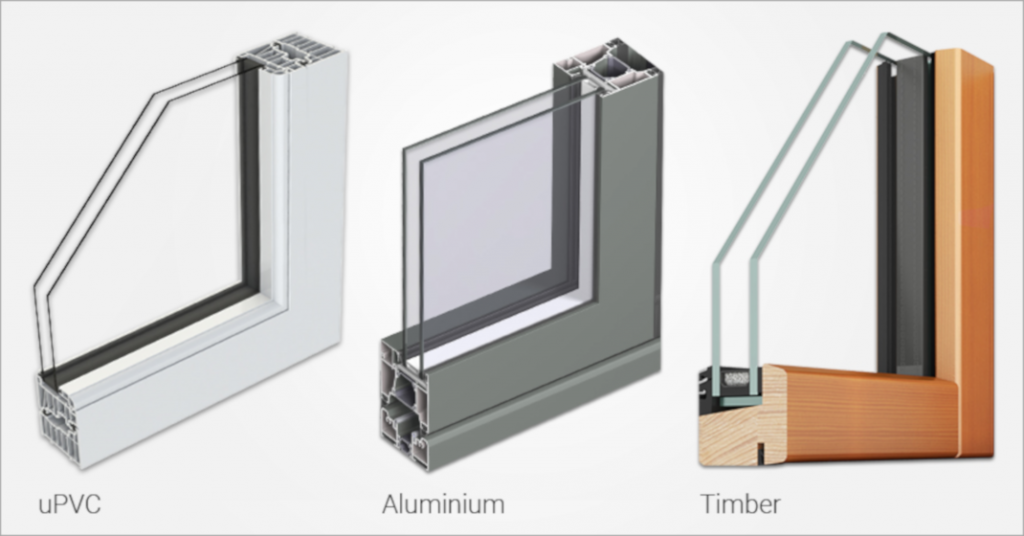 Materials
uPVC conservatories are the most affordable and versatile extensions around. Equally complementing both modern and traditional homes, uPVC is an ideal conservatory material due to its dependable energy efficient qualities, tireless durability and fresh aesthetics.
Aluminium conservatories provide a more sophisticated look with ultra-slim sightlines, but this comes at a higher price in comparison to uPVC. Bear in mind that uPVC is able to effectively imitate the look of aluminium, with a range of sleek finishes accompanied by a much lower price tag.
Timber conservatories offer real craftsmanship, which is notably reflected in their cost. Requiring regular maintenance and slightly restricted by size due to a thicker frame, remember that uPVC can effectively mimic the look of timber with a number of high-quality foils to choose from.
At DW Windows we strive to consistently provide high-quality products combined with reasonable affordability. This is why all of our conservatories are constructed with the use of high-performance uPVC and glazing, that's built to last.
Size & Style
The size and style of the conservatory can affect the average cost of a conservatory, as some are larger and more detailed than others. Lean-to conservatories tend to cost less than other conservatory styles, as they're suited to properties with less room and are therefore generally smaller. Victorian, Gable, T-Shaped, P-Shaped, Edwardian and Bespoke are more than likely to affect the average cost of a conservatory as they tend to utilize larger expanses of glass within their design.
With each of these styles in mind, Gable, T-Shaped, P-Shaped and Bespoke conservatories are most likely to affect the average cost of a conservatory. However, investing in a larger conservatory style will definitely be worth it.
Thermal Performance
The thermal performance of your conservatory is a pivotal aspect to scrutinize; after all, this could be the main reason you want to upgrade your existing conservatory. The three main elements that can have a considerable effect on the conservatory cost are:
Glazing type e.g. double glazed, triple glazed, heat reflective, self-cleaning, laminated or toughened.
U-value rating e.g. A+ – C rating; the lower the U-value the better the thermal performance.
Related to this post: Can you put a tiled roof on a conservatory without planning permission?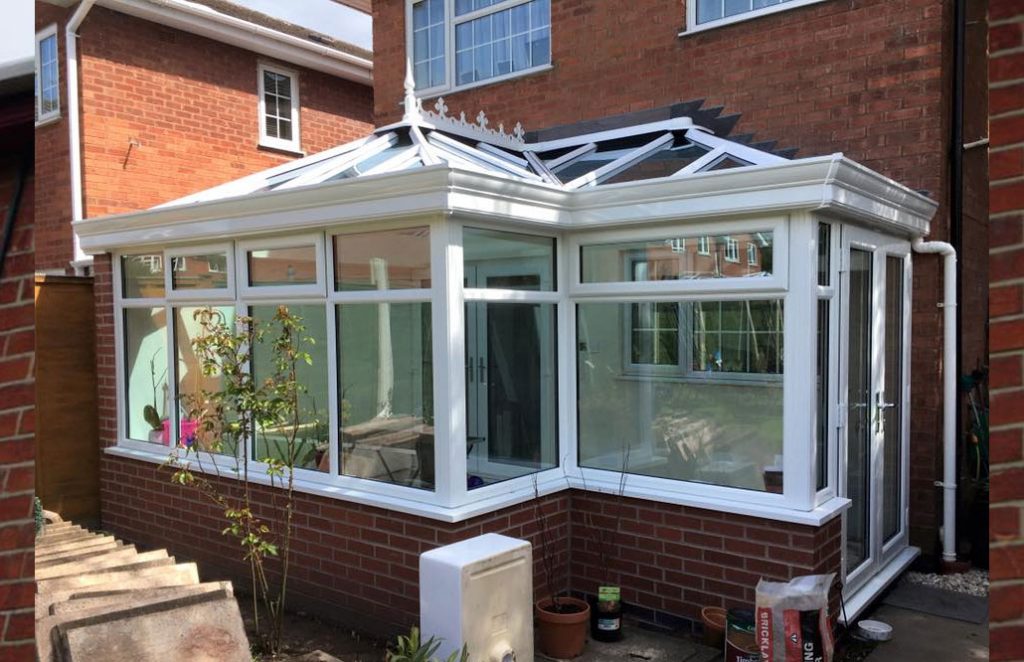 Customisation
Tailoring the conservatory to your individual taste and style is like adding the cherry on top of the cake! Gorgeous finishing touches that can affect the average cost of a conservatory include:
Door upgrades e.g. beautiful bi-folding doors
Colour finishes e.g. high-quality timber effect coatings
Crestings and finials / Skirting boards / Georgian bars
Lighting
Electrical requirements e.g. integrated sound systems
Underfloor heating
What else can affect the average cost of a conservatory?
It's also important to remember that you're not just paying for the conservatory. Thinking about the cost of your conservatory, you should also take the following points into consideration that will more than likely affect the average cost of a conservatory:
Time & labour
Extra building works e.g. clearance of the area or existing structure, drainage issues, piling, etc.
Experience & regional knowledge
Product quality
Product and insurance backed guarantees
Installer accreditations e.g. FENSA & The Guild of Master Craftsmen
By taking all of these essential factors into consideration, you'll be able to commission the ideal conservatory space that will bring many years of enjoyment for the entire family. With an almost perfect Which? Trusted Trader score of 4.9 and endorsed by the prestigious industry standard accreditations from CHAS, get a free quote for your conservatory project by calling 0800 999 0909 or send us a message online and one of the DW Windows team will be in touch shortly.
Related to this post: Window, door, and roof ideas for your new conservatory