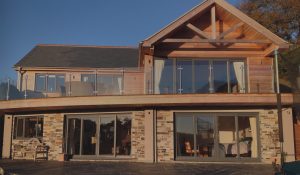 At DW Windows, Wolverhampton homeowners frequently ask us whether double glazing will increase their resale value. Simply, the answer is yes – if it's installed correctly by a reputable Wolverhampton window installer, of course. However, there are certain factors that need to be taken into consideration and we will explore these now.
Adding value with double-glazing – A few things to acknowledge
1. Is your Wolverhampton window installer registered with FENSA?
One of the main things to ensure is that you use a Fensa registered company like DW Windows, because without a Fensa certificate you may not be able to sell your home at all. If you do not have a certificate you will have to pay your local authority for an inspection, and if the inspection fails you will be made to replace the windows in question with windows that meet the current building regulations.
2. Windows Wolverhampton – Property era?
High-performance uPVC double glazed windows will add at least 5% on to the value of your home, as long as your property was built after the 1930s. If your Wolverhampton home is an older building that's pre-1930s, authentic timber or conservation-friendly timber look windows need to be considered to successfully add more value to your Wolverhampton home. Specialist types of double-glazed window frames, such as the premium Residence Collection, are designed to look like traditional wooden windows without any of the maintenance issues that are associated with authentic wooden windows. They're also much more likely to add extra value to your Wolverhampton property value if your home is particularly run down, with windows that are beyond repair; in essence, due to the notable thermal and aesthetic boost they will provide.
3. Double glazing & secure windows top features Wolverhampton buyers are looking for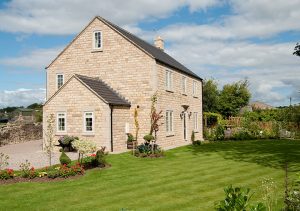 A recent homebuyer survey from a well-known insurance company reveals the top 5 features buyers are looking for are:
1. Central heating (82%)
2. Double glazing (80%)
3. Secure windows and doors (74%)
4. A garden (69%)
5. A good, reliable broadband connection (59%)
Get these particular essentials right and you're sure to increase the value of your kerb appeal too!
4. Updating Wolverhampton windows may increase your EPC
We're sure you're aware that an Energy Performance Certificate (EPC) is a legal requirement to sell or let property, but did you know that improving your EPC rating has real potential to add extra value to your home; ranging from 6% to an impressive 14%? By showing buyers the potential savings that can be made on their energy bills, this will give your home an edge over the competition in your area.
This winter, enhance your Wolverhampton windows with triple glazing
Upgrading your home to triple glazing helps to further improve the energy efficiency of your home as well as providing extra soundproofing. We offer comprehensive finance offers, suitable for everyone's budget to help spread the cost of your home improvements. With an almost perfect Which? Trusted Trader score of 4.9 and endorsed by the prestigious industry standard accreditations CHAS and DGCOS, get in touch today to find out more.