Without proper ventilation, you could experience condensation in your home. If left untreated or fixed, you could risk growing mould in your home which is a serious health hazard. We do not want that for you or your family. Luckily, there are some ways you can prevent this from happening. So, to help you out at a time of year when it's needed most, here are some of our tips to help reduce condensation around your home and by your windows.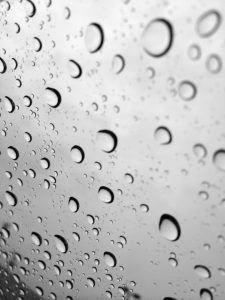 Clean your windows when they get steamy
When you notice that your windows are getting steamy, clean them off. Get all the water droplets off the windows, the mirror, the glass, and anywhere else you see steam, as this is the perfect breeding ground for mould. Use a window cleaner to get it all up and get them shining again. Leaving your curtains open as long as possible will also allow the warm air from your heating to warm up the inner pane of glass. If no heat gets on the glass, then it will be easier for condensation to form. Find out more about how our A rated windows work.
Improve ventilation in your home
A lack of proper ventilation is likely the culprit behind condensation in your home. When you improve the ventilation, you can soon see your condensation problem go away. More often than not, it's as simple as opening up a window after taking a shower, cooking, or drying laundry. Also, leave your heating on low rather than switch it off, as hot then cold temperatures in a room can increase condensation too. This is not as costly as you may think, as if it's switched off overnight or while you are at work all day the heating has to work harder to get back up to a comfortable temperature.
Utilize action-based home ventilation
This is a great idea because not every room in the home needs to be ventilated – only the room you are using. It also depends on the task. For instance, when you are cooking it is a good idea to turn on the extractor fan. Put it on high power, so it will suck up all the excess moisture your cooking is producing.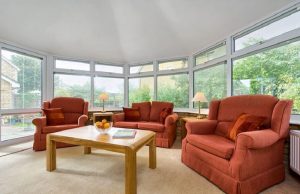 Re-arrange your furniture
The way your furniture is situated could be the reason your home is not as well ventilated as it could be. Avoid overfilling cabinets and closets. You want to make sure that enough air can get in and move around.
Re-arrange your pets and plants
Plants could also be the main reason why your home is not getting the ventilation that it needs. Make sure that things like fish tanks are appropriately covered and move plants outside where possible.
Reduce excessive moisture in your West Midlands home with DW Windows
If you are experiencing condensation on single glazed or old double glazed windows and doors, it's time to upgrade to modern double or triple glazing. Visit your nearest DW Windows showroom, have a browse through our fantastic double glazing finance options or get in touch to discuss your needs further with one of our knowledgeable experts.
Read our related blogs:
How to save energy at home – 6 popular hacks!
How does the Green Deal scheme work for West Midlands households?