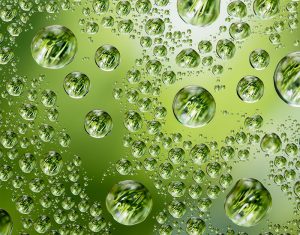 A historical pest to the windows and doors of British homes for centuries, condensation can be detrimental to a property's health if not dealt with as soon as possible. Damp, mould, and rot can all arise as a result of condensation, leaving any family members in the home at risk of becoming ill. Thankfully, for as fierce an issue it can sometimes be, condensation is easily resolvable with sufficient glazing and ventilation integration.
What is condensation?
To put it simply, condensation describes the state change experienced by water when it turns from a gas into a liquid. This happens within the home when warm air full of moisture comes into contact with a window that happens to be colder than the air hitting it, leading to droplets and misting. It's especially common throughout Winter, when homeowners are tempted to heat their property from the inside, creating a lot moisture-filled air that's intent on landing on chilly surfaces, mainly windows.
Though not harmful initially, long-term problems can eventually arise in terms of mould, rot, damp, and even poor insulation. This can spread to walls surrounding the affected glazing, and before you know it properties go past the point of safe return. This is in the most extreme of cases, but always a possibility.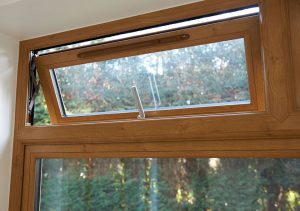 What can I do about it?
Obviously, no one should have to sacrifice heating their home whenever a chill sets in, leaving most to undertake a more practical solution: Ventilation and Insulation. In terms of windows, opting to have them occasionally open will help, but those installed by DW Windows feature built-in vents to better filter out any warm air that would otherwise stay present and cause problems. This intricate design is all internal, so it never results in an unsightly aesthetic.
It's worth noting that if your windows only have moisture build-up on the outside, this is ideal. It signifies that your external pane is not letting the heat from the inside pass through, instead successfully retaining it but rendering the outside pane still cold. Our high-performance windows work hard to ensure this outcome, keeping your property warm and damp-free at all times.
A+13 rated windows that are attractive as they are insulating
As well as keeping properties well insulated, windows and doors from the team here at DW don't disappoint in terms of style or security. Integrating highly secure multi-point locking as standard with a range of hardware, colour tones, and styles to choose from, if you're suffering from frequent condensation build-up you can rest comfortably that our frames combat this without the need to sacrifice other features.
Stamp out condensation once and for all with ventilated windows from DW
With over 10 years' experience operating in the West Midlands, we at DW are more than familiar with helping homeowners stamp out the cold and prevent condensation. If you'd like to join them in this endeavour, call us on 0800 999 0909 or send us an online message and we'll get back to you with a free quote.