You'll never get a second chance to make a good first impression. That's why we want your home to have the most stunning exterior possible. And the best way of achieving that is with a new, stylish set of colourful windows or doors. If your outdated windows and doors are beginning to fade, here are 10 colourful ideas to boost your kerb appeal.
Window colour ideas
White windows
Crisp, classic and easy to clean. White windows are always a solid and usually very affordable choice. It's the default colour of uPVC window frames. As such, it is very versatile while still maintaining high performance levels. White would be particularly suited to a stunning new set of bay windows or bow windows. This would give your home's exterior a fresh feel while still appearing traditional and ornate.
To see these in action, read our blog on the differences between bay and bow windows.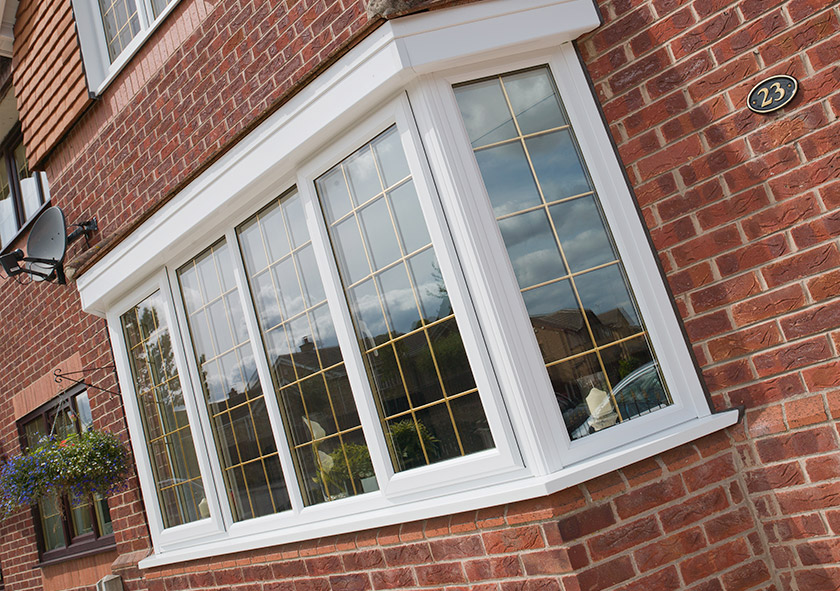 Black windows
Black is a timeless colour that belongs in any West Midlands home. A new set of black flush casement windows, for example, will have your home looking slick, bold and full of character. Black aluminium frames would look particularly stylish on larger glass panes, like for the conservatory pictured to. After all, we live in the Black Country. It's time to embrace our heritage.
However, if that's too dark for you, we also offer windows frames across the monochrome spectrum. You could choose a set of anthracite grey, or agate grey flush sash windows, for example.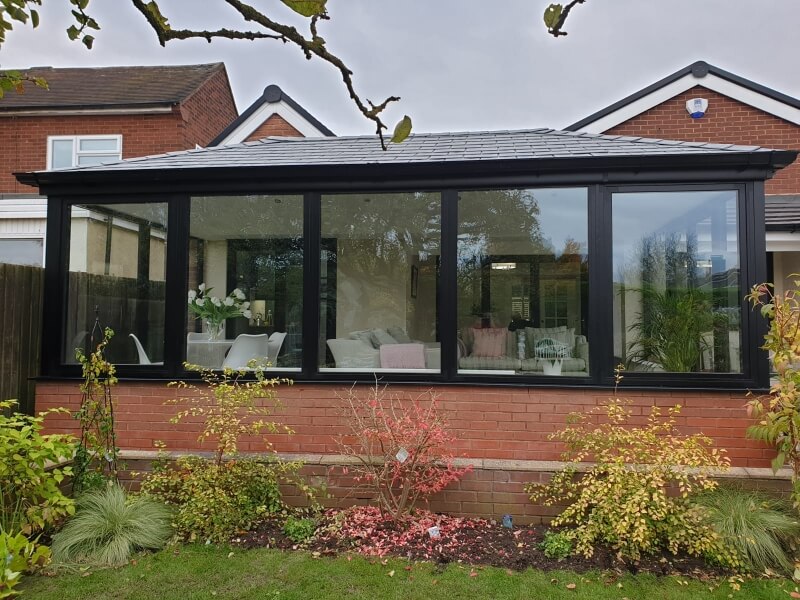 Brown residence windows
For a beautiful window replacement solution, look no further than our residence collection. They offer all the traditional charm of authentic timber windows, without all the high-maintenance hassle. They also have unbelievable thermal performance, achieving A++ energy ratings to keep your home insulated all year round. They're also available with a range of ornate, customisable features like handles. An Irish oak timber-look window, for example, is a residence window sure to give your exterior with breath-taking aesthetics.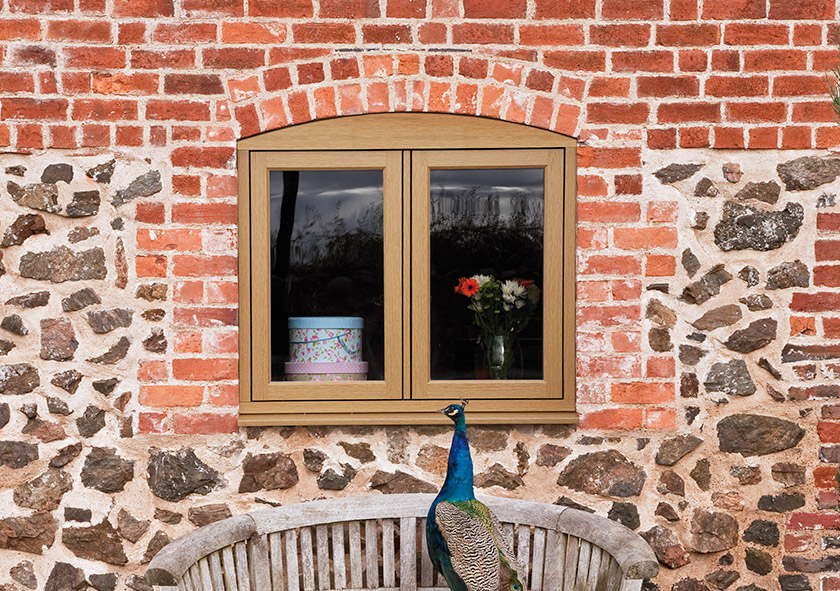 Door colour ideas
Chartwell green front doors
DW Windows offer doors in a full range of styles and colours. However, a Chartwell green entrance door is one of the most 'in vogue' choices you could make. It would inject a new zest of life into your home's exterior. It's bright and a little bit eccentric, but in subtle way that gives it a tasteful gentleness. With one of our composite doors, you could even get a delightful woodgrain-effect finish.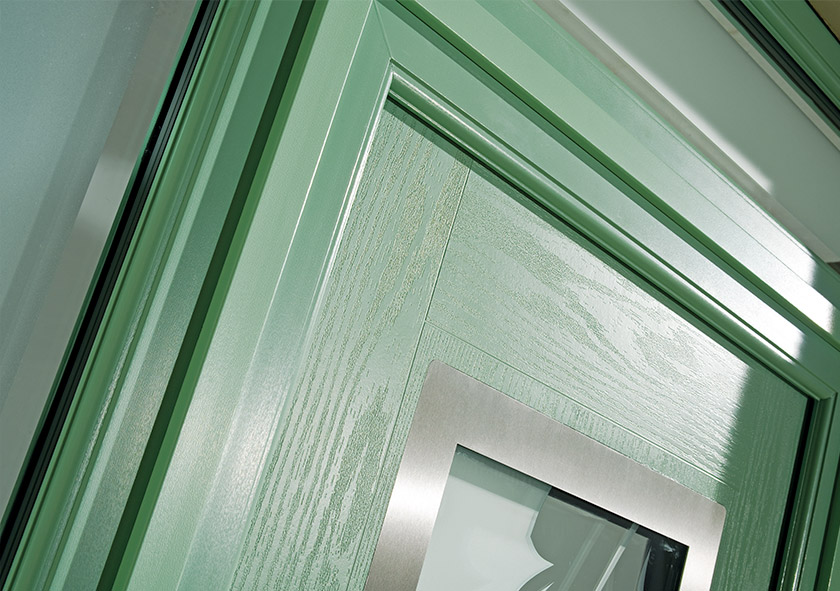 Red doors
Looking for something a bit more striking? A red stable door simultaneously makes a statement and adds a traditional feel to your kitchen, garden or front entrance. That's right: you could have a stable door for an entrance door!
Thinking of changing the style of your front door? We've written a blog covering the questions on altering a door style after planning permission.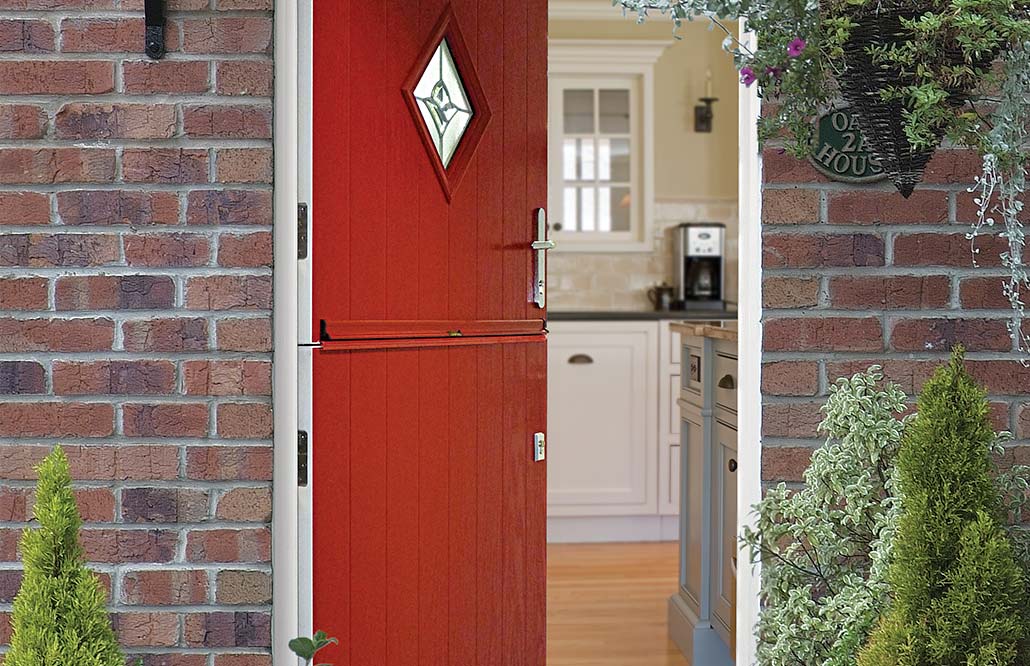 Black doors
Let's bring it back to something more conventional. As with black windows, black doors always offer a premium, vintage appearance. Your driveway could be gleaming with the help of a black entrance door.
Alternatively, black's suitability for large frames would make it perfect for a set of black patio doors or black bifold doors. If it's time to replace your old windows and doors, black could rejuvenate your whole property.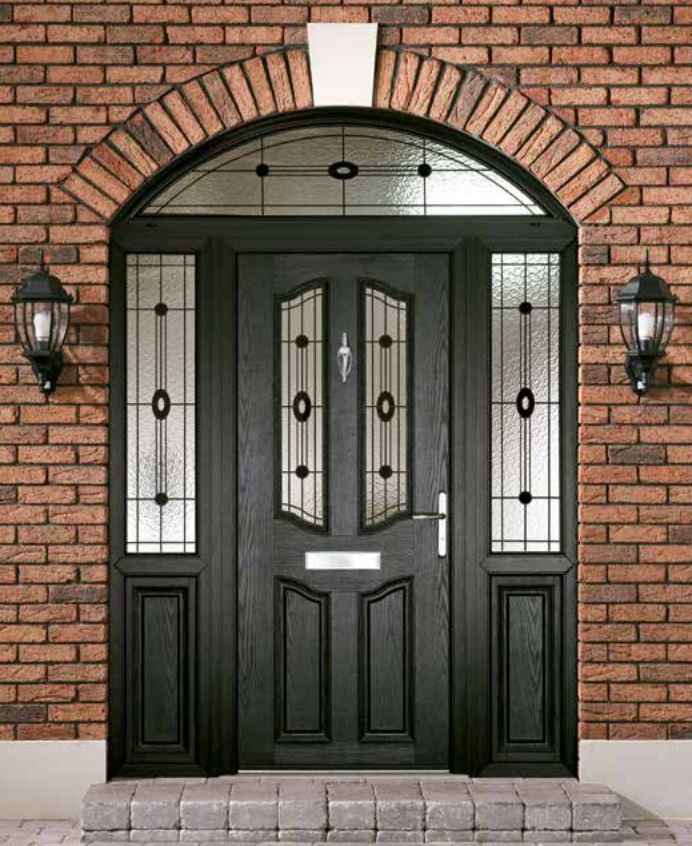 Grey doors
Staying on the monochrome theme, grey is a wonderfully homely colour for any door. Of course, it's not as bold as black, but it carries a calmingly soft and friendly aura. It's also incredibly versatile, available in almost infinite shades. Whether it's a pale or anthracite grey door, it's sure to make a welcoming entrance for your friends and family.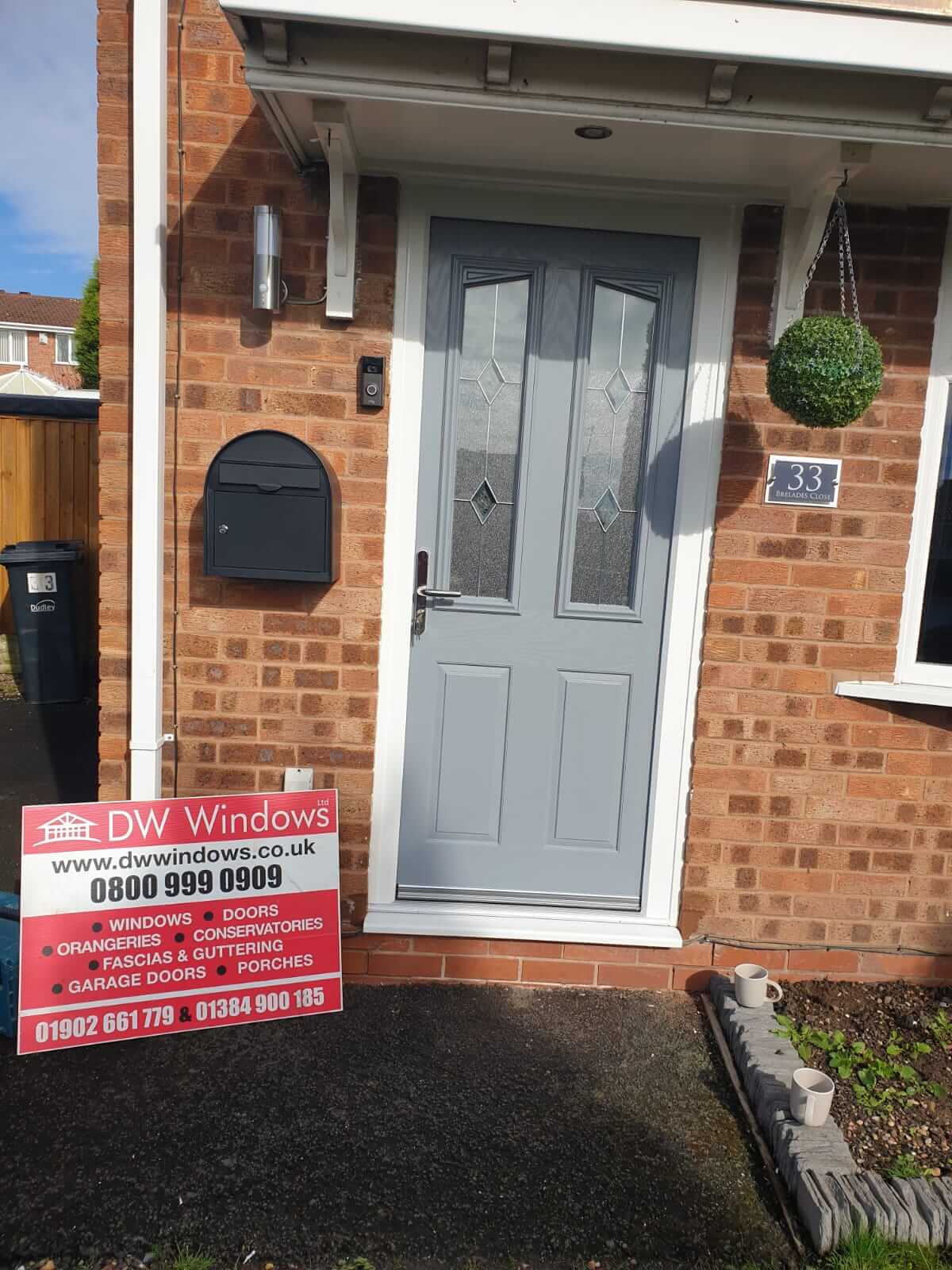 Crisp white doors
The refreshing and sophisticated look of a white door can't be understated. Especially if fitted with some quaint, tasteful decorative glazing, like the door pictured below. But don't limit yourself to just entrance doors. White can work perfectly for a set of French doors as well, giving your home a breezy, continental look.
Unlike your old windows and doors, our white uPVC and composite materials won't fade over time.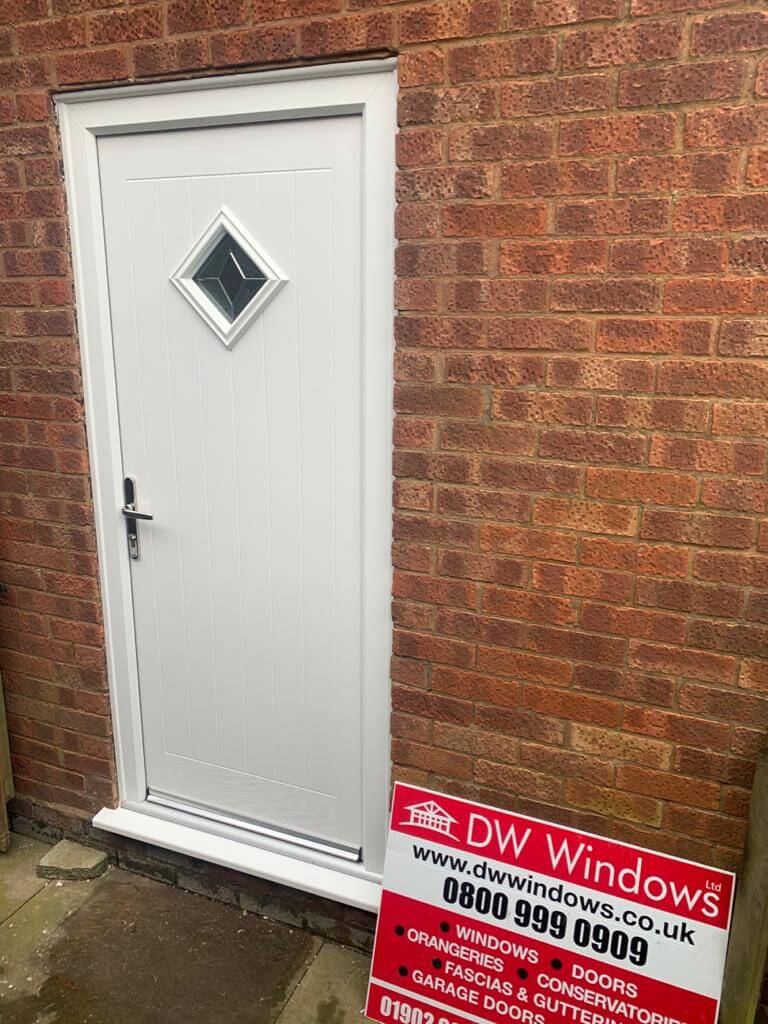 Brown timber-effect doors
A composite wood-effect door is just as classic and high-performing as the residence windows. As with the windows, they carry all the aesthetic attributes of authentic timber, without bringing all the maintenance problems. No more worries of your old wooden door warping or splitting. Our top-of-the-range Rockdoor doors are some of the most resilient doors on the market,
Wood-effect doors also look great next to small plants and other bits of greenery! Take a step towards a more graceful entrance. Design your own composite door here.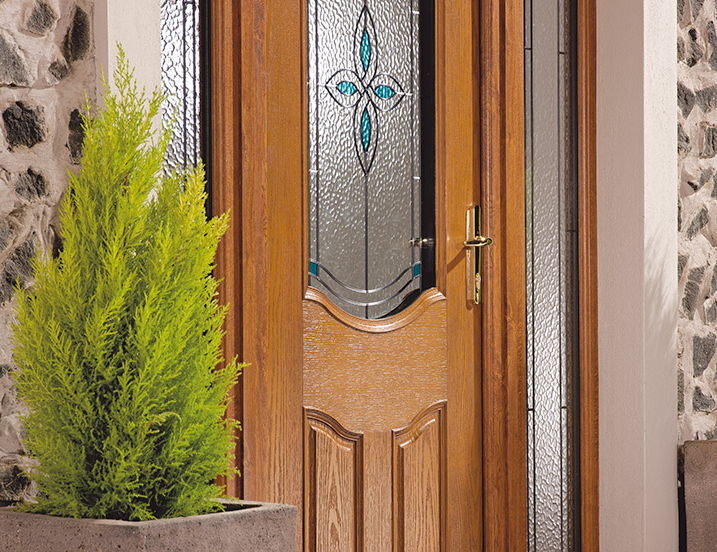 Blue doors
One of the most popular doors colours out there, blue brings a calm, relaxing atmosphere to your home. If your door is showing its age, a blue door is the perfect way to revitalise your home. Propel your property to the forefront of fashion. A blue door is sure to freshen up your exterior and increase your kerb appeal.
Image from Rockdoor
Quality window and door replacements in Wolverhampton, Birmingham and across the West Midlands
If you require any further information on our range of windows and doors, don't hesitate to contact our perceptive team of skilled professionals.
You can also get a free, no-obligation quote. We look forward to helping with your window or door replacement project.
For more inspiration: