Well designed and professionally installed doors are a great asset to any home. New doors can add value to a property, boost kerb appeal, and can even improve your homes energy efficiency, saving you money on your energy bills. At DW Windows, we install a range of different front and back doors, designed to suit your exact requirements. Here is some inspiration for new door ideas, perfect for homes in the West Midlands in 2021.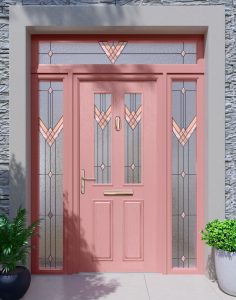 uPVC front door ideas
If you want a simple but stylish touch for the exterior of your home, one of our single uPVC doors is a cost-effective solution. Available in a wide range of styles and colours, you can easily match your new door to the existing character of your home and let your personality shine through too.
Our uPVC doors combine style and performance. Not only will they aesthetically enhance your home, but you will feel the benefit from the inside too. The reduction of draughts and cold spots will help to create a generally more comfortable living environment whilst providing better insulation, helping to reduce your energy bills.
Composite front door ideas
Nothing makes a statement like the doorway to your home. A good looking front door is great, but security, maintenance and thermal efficiency are all vital aspects to consider too. This is why our composite doors stand out when it comes to style, stamina, and value.
Composite doors combine the perfect blend of materials that offer impressive thermal performance. Their solid cores and high-performance uPVC exteriors work to effectively absorb heat, stop draughts, and remove cold spots from your home. Our composite doors are also well known for their high levels of security because they're manufactured to police crime prevention standards.
At DW Windows, we offer composite doors from three distinct brands – meaning you'd be hard-pressed to find a wider range of high-quality composite doors anywhere in the Midlands. Although we offer a vast range of composite doors, each and every door can be personalised and individualised to blend in seamlessly with your existing property.
You can now design your dream composite door from the comfort of your home with our innovative online door designers. Explore our three market-leading manufacturers, virtually design your new composite door, and view how it will look on your home.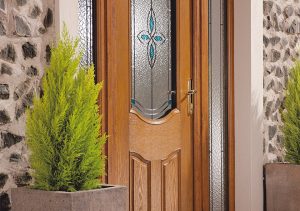 Modern back door ideas for 2021
With the latest patio, bifold and French doors, you can seamlessly connect your living space to your garden without compromising on safety, practicality, style, or efficiency.
French doors: Made using high performance glazing and uPVC frames, French doors from DW Windows are not only styled to look like traditional wooden French doors, but they provide all the benefits of a modern material, such as insulation and long-lifespan.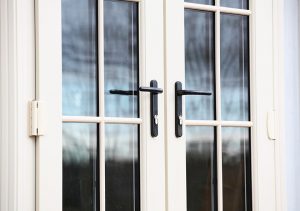 Patio doors: When it comes to filling your home with light, it is hard to beat sliding patio doors. Whether for your lounge, kitchen or dining room, your space will feel far more spacious, bright, and airy. Thanks to the development of modern uPVC, door frames can hold larger panes of glass before – with even slimmer sight lines. The result is more room for glass, and no more obscured views.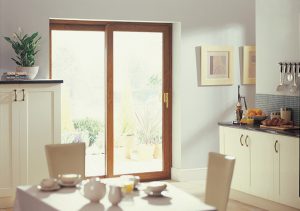 Bifold doors: Bifold doors use an innovative concertina-effect folding mechanism to open. Individual door panels, or leafs, stack against one side of the wall to leave an impressive open space. At DW Windows, we can offer bifold doors in a range of sizes, for any size aperture. You have the choice of stylish uPVC or slim aluminium frames, as well as a range of colour and customisation options.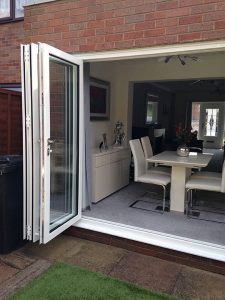 Which is better for your UK home: uPVC/Composite doors vs wood doors?
There are many benefits involved when you upgrade from an old wooden door to a uPVC/Aluminium door:
| | | | |
| --- | --- | --- | --- |
| New door features | uPVC/Composite door | Aluminium doors | Wooden door |
| Cost-effective | ✓ | ✓ | ✓ |
| Low maintenance | ✓ | ✓ | ✘ |
| Energy efficient | ✓ | ✓ | ✘ |
| Secure | ✓ | ✓ | ✘ |
| Environmentally friendly | ✓ | ✓ | ✘ |
| Pest-resistant | ✓ | ✓ | ✘ |
| Rot-resistant | ✓ | ✓ | ✘ |
How much does it cost to replace my doors?
All of our door prices are bespoke, so please call us on 0800 999 0909, send us a message online or book an appointment and we can begin the process of generating a comprehensive quote for your new doors, tailored to your exact specifications. Our friendly team of industry specialists will be happy to offer advice on the best type of doors for your home.
Related posts: