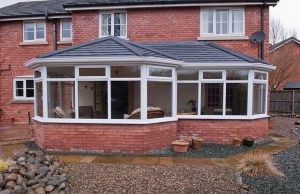 2013 paved the way for larger limits on single-storey rear extensions via relaxed planning rules, with 110,000 UK homeowners taking full advantage. Due for expiry on 30th May 2019, the relaxed planning permissions have now been made permanent in England only.
Maximum single storey glazed extension possible without planning permission?
As before, the Neighbour Consultation Scheme remains in place. Homeowners must notify their local authority about the proposed changes to their property, who will then notify the neighbours about the proposed plans to give them the chance to object.
As long as you stay within the following guidelines, there should be no need to apply for planning permission for your single storey extension;
The glazed extension must not sit forward of the main building
Building materials should be similar
If the glazed extension is within 2m of any boundary, the eaves cannot exceed a height greater than 3m & no more than 4m in height otherwise
Rear glazed extensions must not be more than 4m in depth for a detached home or 3m in depth for semi-detached or terraced home
The width of side glazed extensions must not exceed half the width of the original dwelling.
In England only, outside designated land and Sites of Specific Scientific Interest, the limit is permanently increased to 6m for attached houses and 8m for detached houses.
Further information via the Planning Portal

Great news for homeowners in the West Midlands!
This is encouraging news for West Midland homeowners who plan to extend their homes in the future.
Housing Minister Kit Malthouse MP, commented:
'These measures will help families extend their properties without battling through time-consuming red tape.

By making this permitted development right permanent, it will mean families can grow without being forced to move.'
However, it's not such great news for homes based in Scotland, Wales and Northern Ireland, who must now apply for planning consent if extensions exceed 3 or 4m.
Planning permission for commercial properties in England
The need for planning permission has also been permanently removed for commercial properties, specifically covering shops converted into office space. Commercial spaces can also be temporarily changed for community uses, e.g. libraries. Again, this only applies to premises in England.
Further information on changes of use not requiring planning permission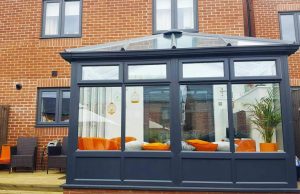 Don't move, improve!
If you require more space but don't want to move, this latest news will be music to your ears!
Contact our knowledgeable team of experts, who will be happy to offer any further advice on extending your home without the need for planning permission. And with a limited 35% off all of our products, you can't go wrong with a DW Windows installation. But don't take our word for it! Find out what our customers really think by visiting our extensive video testimonials page.
Related to this topic:

Can you put a tiled roof on a conservatory without planning permission?