The FENSA scheme (Fenestration Self-Assessment Scheme) allows companies like DW Windows to carry out any work to a prescribed set of standards to ensure that the work is done correctly and complies with relevant Building Regulations. It also provides the customer with a job that is energy efficient, structurally sound, provides adequate ventilation and a means of escape in the event of a fire.
Here is our basic guide as to why having a FENSA certificate when selling your home is important: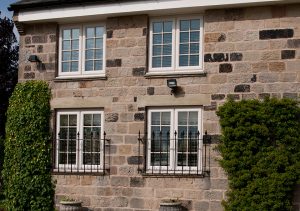 How to get a Fensa certificate
When you replace your windows and/or doors with a FENSA accredited installer like us, you will be provided with a copy of the FENSA certificate post installation. When it comes to selling your home, this certification will act as proof to show that your home improvements comply with all Building Regulations and criteria of the FENSA scheme. Potential buyers will have peace of mind and will be more likely to buy your home if they know that the installations are Building Regulation compliant.
Is it a legal requirement to have a FENSA certificate?
Windows that have been replaced since 1st April 2002 must be supported by a FENSA certificate or a Building Regulations certificate to show that they legally comply with Building Regulations. It is illegal to have installed double glazing in a property without a Building Regulations certificate, and if proper building control procedures haven't been followed, enforcement notices and prosecution may ensue.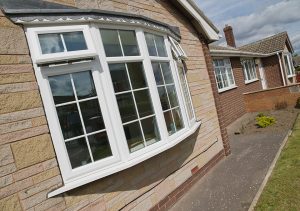 What to do if you don't have a FENSA certificate
In case you were never issued one, or you have since misplaced your FENSA certificate, you can obtain one from FENSA's website at a small cost. You can request a copy of the 'original' certificate on FENSA's website. You'll be asked for details about your property, and as long as the double glazing installer registered the installation with FENSA, the works that were completed will be recorded in their database. Reputable FENSA installers will most likely include the cost of a FENSA certificate within your overall quote, so you don't need to worry about any additional costs. A replacement FENSA certificate costs £25 including VAT and will be sent to your home in 7-14 days.
It's worth noting that you can also check for free from the site whether a house you are buying or selling has a FENSA certificate. You only need to provide the house number and the postcode to run this check.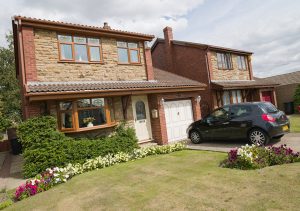 What to do if you can't obtain your FENSA certificate
If you are unable to order your replacement FENSA certificate online, a solicitor will also be able to obtain a replacement or duplicate certificate on your behalf. However, this is likely to take longer and is a more expensive option for getting your Fensa accreditation document.
Failing all of these options, you will be required to get a certificate from Local Authority Building Control instead by contacting them directly.
DW Windows: FENSA registered FENSA installers serving the West Midlands
We are proud to be acclaimed FENSA accredited installers who have provided an unrivaled service for over 14 years to homeowners. If there are any other glazing industry terms you're not sure about, or you have a query regarding FENSA or home improvements, contact us today for an in-depth explanation and any other double-glazing related support you may require.
Read next: What are the FENSA regulations?