Hello, I'm Dave Walters of DW Windows and I've made a little video to try and make a bit of sense out of building regulations; explaining when building regulations are needed on a conservatory.
Do I need building regs for a conservatory?
Big question, we're asked it all the time, and the answer is yes if you're removing a thermal barrier into the house. So, if you've got a double glazed set of doors
(thermal barrier) separating the conservatory from the house, then the conservatory comes outside building regulations. If you remove that thermal barrier, the conservatory then becomes part of that house and it has to be as energy efficient as the house.
In some cases, if you remove that barrier it has to compliment the house and to achieve that you'd have to get SAP calculations done; it can get expensive, a bit time consuming and a bit confusing as well. There are ways around it, so it's not the end of the world, but it's a lot more straight forward if we can keep out of building regs.
You have a non-independent heat source
As long as your house heating is independent, and you can control the heating in the conservatory, with isolation valves, then that should be fine.
If the conservatory exceeds 30 square metres, that's like a 6×5 conservatory (quite big), so you've got a lot of room to play with there.
Significantly solid construction
If the walls are less than 50% glass or the roof is less than 75% glass then building regs are required.
What are the building regs if I do need them?
A building is either a Conservatory with no regs or a single storey extension with full regs, there is nothing in between.
So, basically, what you'd have is 600m wide strip foundations or footings, that would have to be a metre deep from the outside or the original ground level. You'd have to have 100mm wide cavities which would have to be insulated, so you'd have to have a gap in between the brickwork of 100mm. Then the floor construction. This is the internal floor construction, where you end up having to dig the whole floor layer off by about half a metre and then build it back up again; 50mm of sand blinding, on top of 150mm or 6 inches of hardcore. Then you have a waterproof membrane sheet that comes up the internal brickwork and over onto your damp course; to obviously stop any moisture rising. Then on top of that, you have 150mm or 6 inches of solid concrete which is poured. On top of that, you have 100mm/4 inches of floor insulation and it has to be of a certain grade. And then on top of that 75mm/3 inches layer of screed, which gives you the finished floor level. And then on top of that, you put your flooring; your tiles or your laminate, etc. So, obviously, there's a lot more work involved there if you have to use the building regulations. As I say, it's just the same as being built to a single storey extension.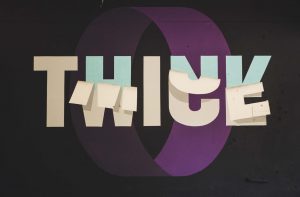 Building Regulations | Further considerations
Another thing to bear in mind as well is, although we give a price for a job and we can't obviously see what's below the ground, when the building inspector comes to inspect (at the stage where we've dug the trenches) he might say; now you've got to dig a little bit further or you've got to put a steel cage in or it's got to be piled or reinforced or built on a raft – there are so many things the building inspector can stipulate, which is out of our control.
So, it's a bit of an open-ended deal that we can't really guarantee that the building inspector is going to come and not insist on extra work – which would have to be paid for by the customer. So, bear that in mind when you're thinking of staying under the regs or going over the regs and needs regs, it can get expensive. But that's all worst-case scenario, don't let me put you off too much! It'll be a great extension, a great addition; adding value and comfort to your home. So, don't let that put you off. It's handy for you to know, as customers, what potential pitfalls you could come across when building a conservatory or an orangery.
If you need any more information you can give us a call on 0800 999 0909 or you can access more information on our website.
I hope that makes a little bit of sense, there's a lot more to it than that. I've tried to simplify it, so thanks for listening, take care and have a good day.
Related to this post: