Installing a conservatory allows you to enjoy your garden all year round and embrace indoor-outdoor living to the maximum. To get the most out of it, you'll want to allow as much natural light in as possible and there's no better way to do that than with a glass conservatory roof. We've put together this list of benefits to help you decide whether a glass conservatory roof is the right option for your West Midlands home.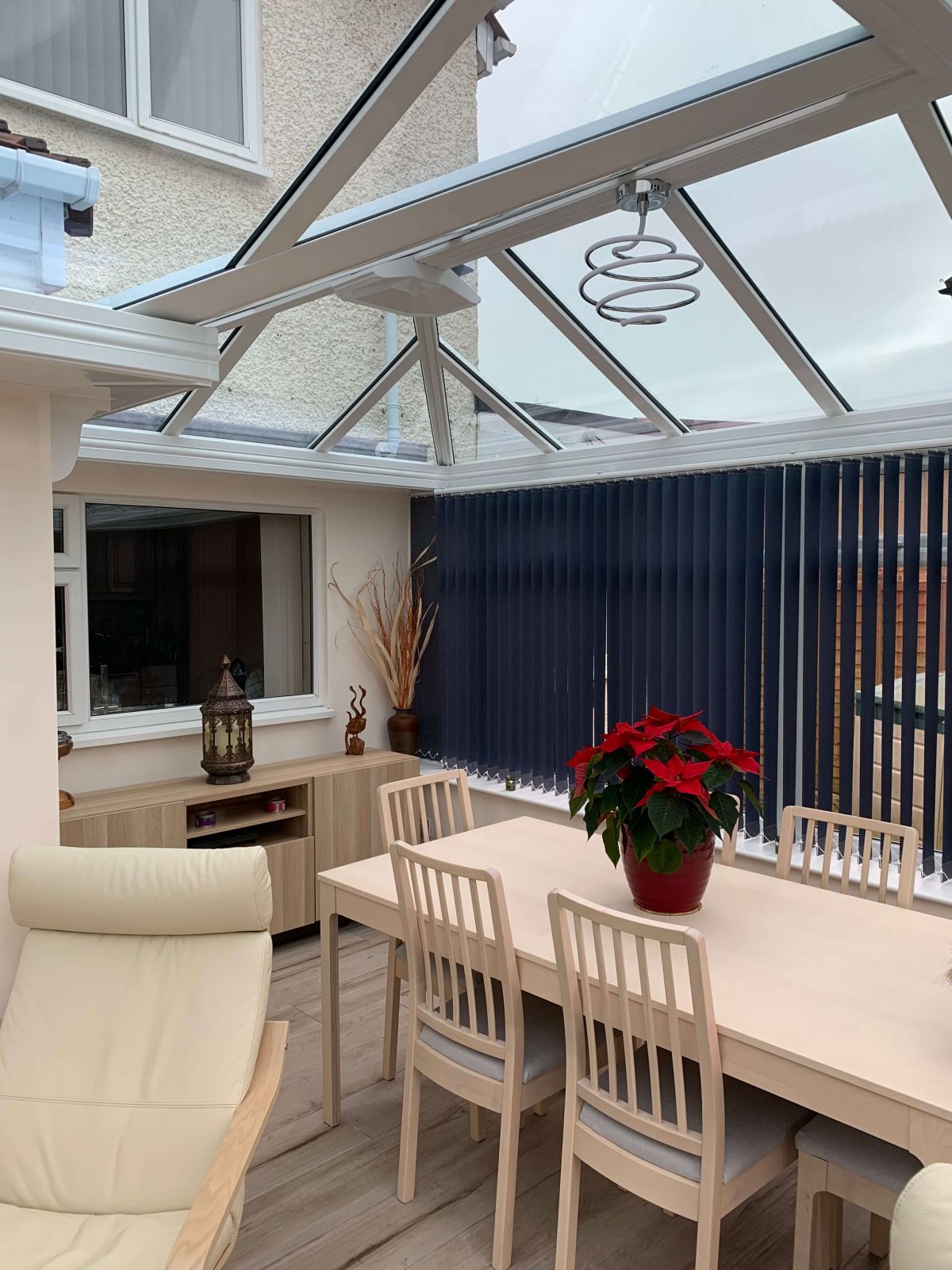 Increase natural light and views with a glass conservatory roof
You'll soon stop wondering if glass conservatory roofs are any good when you see the huge amount of natural light that they bring into your conservatory and your adjoining rooms. We all want more natural light in our homes as it makes rooms feel larger, more airy, and generally more enjoyable to spend time in. This alone is a great reason to consider having a glass conservatory roof.
One other benefit of glass conservatory roofs is that they give a beautiful view of the sky above. Enjoy watching the clouds, blue skies, birds flying by, and even the snow and rain, all from the comfort of your home. A glass conservatory roof is a window to the world above!
Glass conservatory roofs are thermally efficient
Our standard high-performance glass (Pilkington Active or equivalent) offers incredibly low U-values that surpass building regulations for greater thermal performance. This saves you money on heating bills in the winter and reducing the carbon footprint of your conservatory.
We also offer an upgrade to solar controlled glass which further deflects the heat of the sun when it reaches a comfortable temperature. This means you won't need to worry about your conservatory turning into a greenhouse during the summer. The space will also be more energy efficient in the Winter, providing you with a more usable room all year round.
Glass conservatory roofs are an affordable solution
Replacing your conservatory roof with a glass roof is a much cheaper home improvement than have an entirely new conservatory built. If the rest of your conservatory (windows, doors, locking systems, hardware etc) is still in good working order then a replacement roof could transform your conservatory into the year-round living space you've always wanted.
Improve sound proofing with a glass conservatory roof
Our glass conservatory roofs are created by combining panels of insulated glazing, which not only offers a modern and sophisticated aesthetic, but also provides improved acoustic insulation. If you have an old polycarbonate roof you may find it doesn't provide sound proofing from the outside and is particularly loud when it rains. With a glass conservatory roof, this problem is vastly improved.
Glass conservatory roofs are low maintenance
We utilise self-cleaning glass in our roofing solutions which means you don't need to worry about spending time maintaining your conservatory roof. This advanced self-cleaning process uses the sun's energy to burn off any dirt, and the invisible coating aids water in removing any debris that has built up.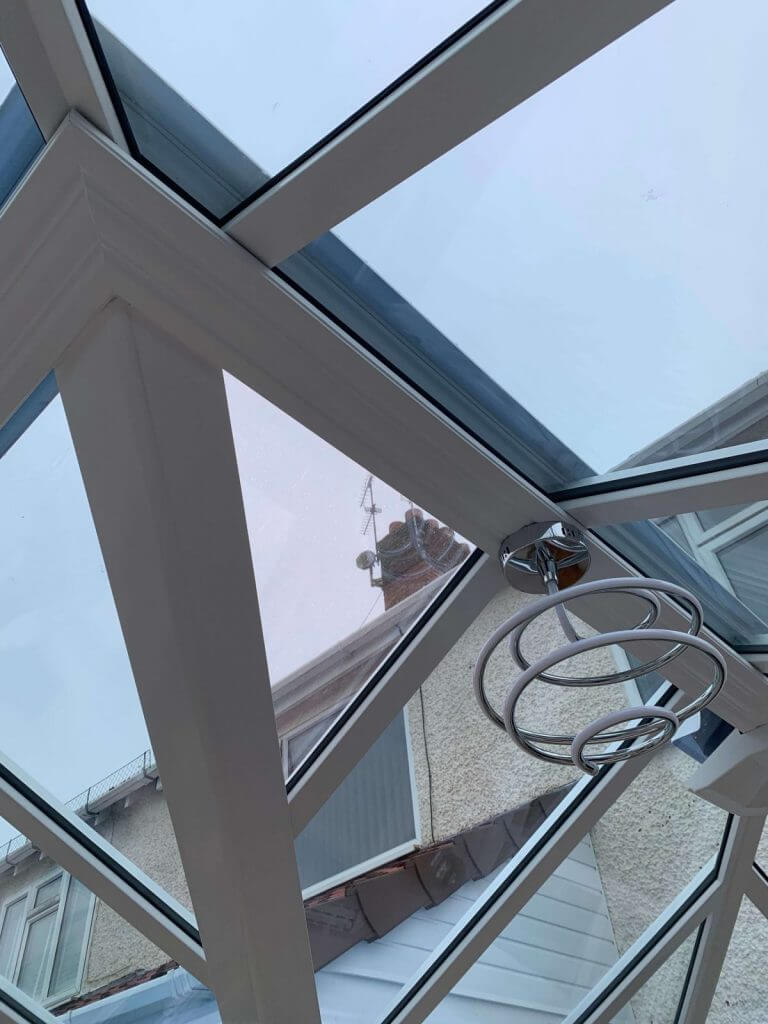 Replacement conservatory roofs across Wolverhampton, Birmingham & West Midlands
A replacement glass conservatory roof can enhance your existing conservatory and increase the amount of natural light that enters your living space whilst also improving thermal insulation.
If you're looking to make the most of your conservatory all year round, why not talk to our team of experts about how we can improve your existing conservatory. Contact us online or give us a call on 0800 999 0909 or 01902 661 779 and get your home makeover plans firmly on track.