A Livinroom is a conservatory with a more substantial roof that comes with an internal pelmet and an optional external cornice. This gives it more of an orangery look and feel at a fraction of the cost. The solid structure effortlessly blends in with the existing property. Brick pillars or full-height walls can be incorporated to improve looks, privacy and energy efficiency.
Innovative lighting and speaker systems can even be integrated into the roof's structure. In terms of size, it's similar to that of an orangery, but it unlocks new levels of comfort and cosiness. Below, we'll be breaking down the specifics of the product, including:
The Ultraframe roof system
Its customisable appearance options
The building regulations
Its energy efficient qualities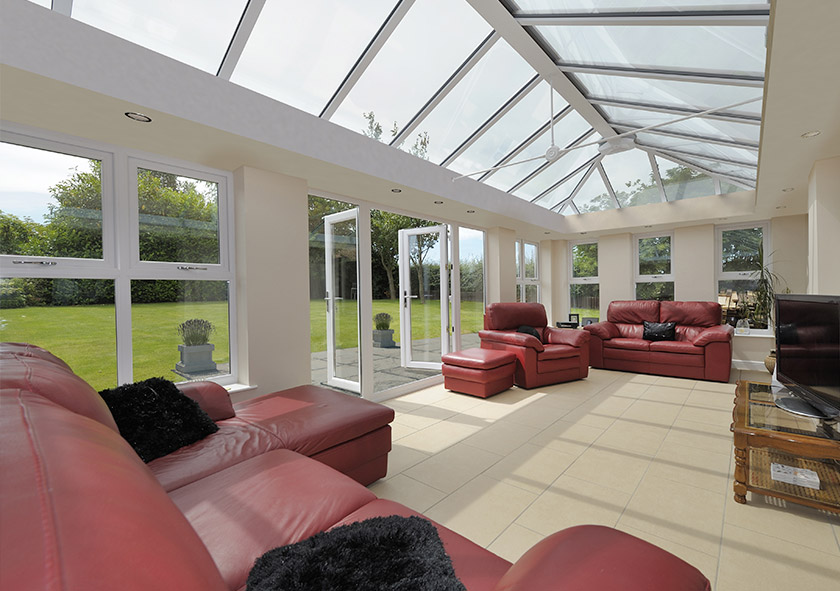 State-of-the-art Ultraframe roof system
Ultraframe are the market leaders when it comes to conservatory roofs. For the LivinRoom, the roof is precision-engineered to be able to accommodate large panes of glass. It's more of a solid structure than your typical uPVC conservatory, giving it exceptional thermal insulating properties. It's also fantastic at dampening outside noise, helping the interior to maintain a peaceful and quiet atmosphere.
Furthermore, the Ultraframe roof incorporates an internal pelmet. This comes in a range of sizes and can be customised with modern lighting fixtures, as well as an integrated speaker system. With this, the LivinRoom offers your home a whole new space for socialising and relaxing.
A stylish external Aluminiun Cornice can also be added to further improve the look of your installation. These come in a traditional curved design, or a more contemporary square shape to give them a modern look.
The LivinRoom is fully customisable
Few home improvement products give you as much creative control as a LivinRoom. The solid walls can be customised with your choice of paint or wallpaper finishes. You also have total control over which style of windows and doors will accompany the extension. The structure is compatible with both French doors and bifold doors, for example.
The space can be designed to perfectly match your home's existing interior and exterior. This gives it a feeling of permanence that can't be achieved by some older conservatory models.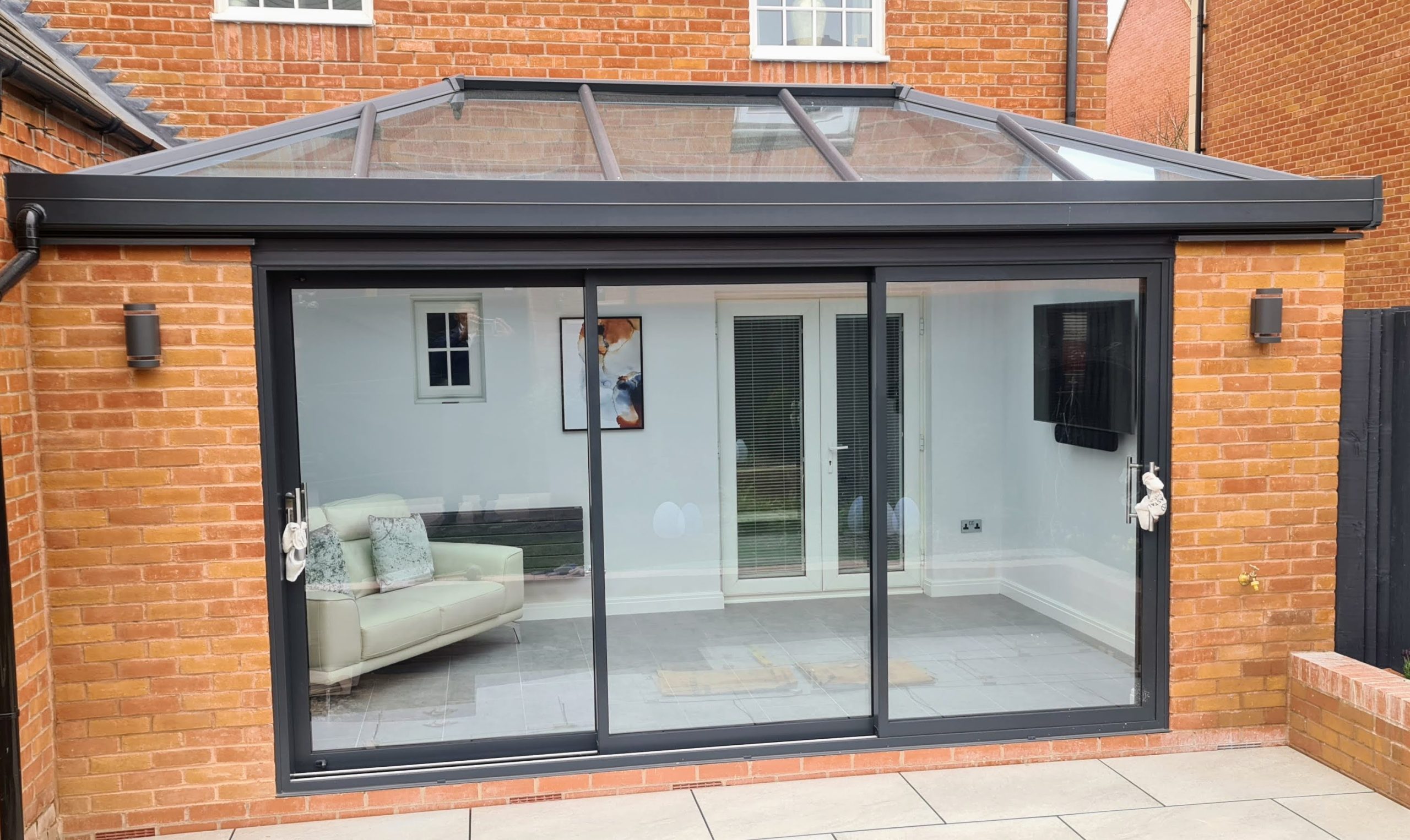 Do you need building regulations for a LivinRoom?
No! As the roof has more than 70% glass, it is still classed as a conservatory, so the normal conservatory rules apply. So long as the extension is built at ground level and is less than 30 square meters in floor area, it shouldn't require either planning permission or building regulations.
Is a LivinRoom energy efficient?
Absolutely. Thanks to the Ultraframe roof system, the rate of thermal transfusion through the extension is incredibly low. That means heat is less likely to infiltrate during the Summer, and less likely to escape during Winter. In fact, a LivinRoom could improve your home's overall thermal performance and see your energy bills reduce.
Therefore, it can actually save you money in the short-term, while increasing the value of your property in the long-term. In every sense, a LivinRoom is a wonderful investment for any modern home!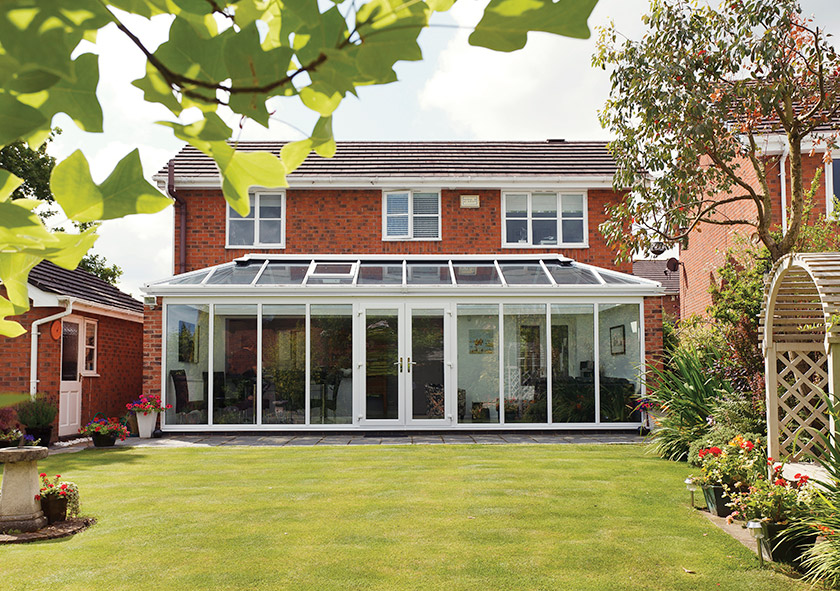 Modern glazed extensions in Wolverhampton and across the West Midlands
Whether you live in Wolverhampton, Dudley, Stourbridge, or anywhere in the West Midlands, DW Windows can install a top-of-the-range LivinRoom for your property. For more information on this, please call us on 0800 999 0909, send us a message online or book an appointment.
Our friendly team is on hand to answer any further questions you may have on the LivinRoom!