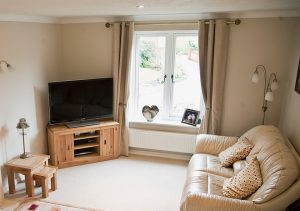 For as undeniably attractive and warming original timber windows can be, one of the many drawbacks experienced by those lucky enough to reside in a traditional home has been their frequency to rattle, poorly insulate, and crack. Enter Residence Collection windows, home improvement's premiere uPVC authentic system of choice which expertly strikes the right balance between a period look and high-performance levels all modern homeowners deserve.
The most authentic uPVC window system possible
Seamlessly blending modern energy efficiency with historical style, Residence Collection windows iron out all the typical issues that can arise from original timber frames thanks to uPVC engineering. uPVC is simply easier to work with and better to form, meaning it can effortlessly replicate the look of authentic timber without the risk of heat leaks or rattling.
No painting, varnishing, or sanding is every required with Residence windows, making them the perfect candidate for homeowners with a period home but also a busy lifestyle. A simple wipe down with a cloth is all that's required on the rare occasion the frames become dirtied, allowing residents to spend more time doing the things they enjoy.
Historical features wrapped around contemporary performance
Residence collection windows not only look the part – that's half the battle, they also deliver some of the most exceptional performance levels around. Once installed, U-values as low as 0.7 W/m²k will get to work, insulating your home to better render it comfortable space 365 days a year rather than just the Spring or Summer.
Heritage frame colours such as No. 10 Black, Cotswold Green and English Oak all help to ensure that despite the window's practical modernity a traditional appearance is always guaranteed. Residence Collection windows will always look indistinguishable from the genuine article, leaving homeowners mystified as why they didn't think of doing such before now.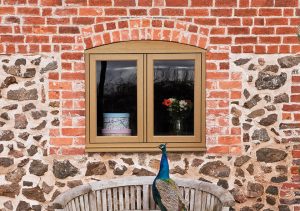 Subtle design elements that make all the difference:
Traditionally flush sash window appearance
9 chambers internally to better trap heat
Smooth corner weld for a cleaner look without unsightly joints
'Easy clean' foiled rebates for easier cleaning and reduced dirt build-up
Ideal for old and new properties alike
Decorative hardware: astragal bars and monkey tail handles
Residence collection windows: Perfectly balancing performance and style
Join what's sure to be the simpler solution for period property homeowners everywhere, with authentically-styled Residence windows from DW. For more information, contact us today on 0800 999 0909 or send us an online message to receive a free quote.