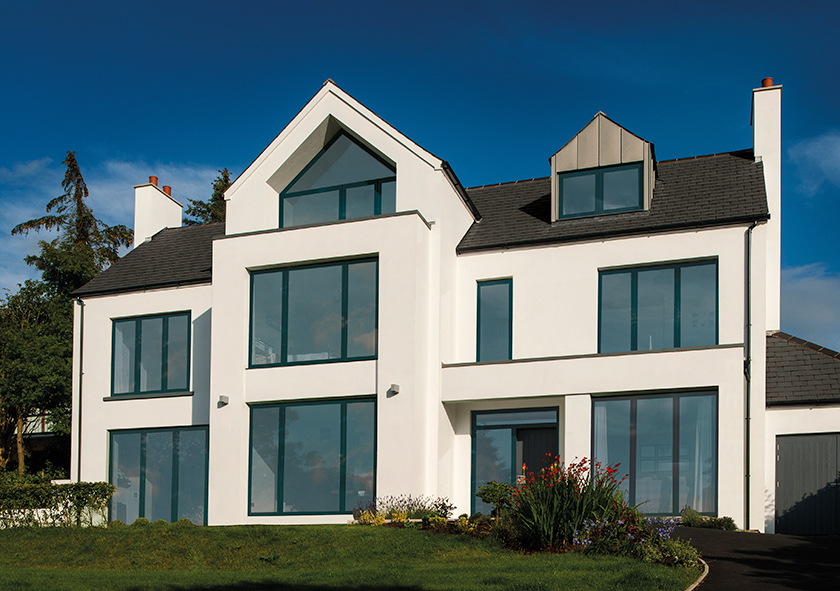 One of the most innovative glazing styles ever to hit the UK market, DW Windows has been a big advocate for the benefits frame-free windows introduce for a while now. The best way to accomplish the clean and crisp Grand Designs aesthetic in-the-know homeowners will recognise, frameless windows are a worthwhile visual change but highly practical one too.
The ultimate 'clean' aesthetic ideal for 21st century homeowners
Giving all styles of home an undeniable dramatic makeover, the simple act of taking away a window's frames makes an overall big impression. The crystal-clear glazing introduces the impression of a much larger living space, doing away with bulky profiles that would otherwise hinder the inherently modern look to instead integrate the necessary support internally. Frameless windows are just wall-to-wall glass and little more.
No painted surfaces and no exposed joints means creating the neat appearance of an uninterrupted glass screen which is much easier to keep clean and enjoy. Such a style is quickly becoming the norm with more contemporary examples of architecture, so if your home is one built in the 2000s it's something well worth considering.
Successfully creating wide open views and lashings of natural light entry
Frame-free windows can be just as practical as they are stylish, with their incredibly minimalist design giving West midlands homeowners a perfect method to bask in their home's outside. An emphasis on glazing means feeling closer to the outside is no longer a daunting task and panoramic views will come naturally. In addition to this, any natural light can better enter the living space to enhance atmosphere and mood.
Efficient as well as enhancing
Getting the Grand Designs look won't solely keep your home looking crisp while spoiling you with generous views, but help keep it comfortable as well. Thanks to state-of-the-art triple glazed units embedded with a draught-free double rebate system, all do an excellent job at keeping the heat in, even during the cold Winter months.
Stylish West Midlands windows from the DW team
So if you'd like to enjoy some of the most unobstructed outside views possible coupled with a beautifully sleek window style, DW Windows can treat your property to a high-performance set of frame-free windows. For more information on how to give your home the Grand Designs look, contact the team on 0800 999 0909 or send us an online message.