Famous for its central glass making role that has continued strong since the Industrial Revolution, Stourbridge is a quaint little town in the West of Dudley. The DW Windows team has had the pleasure of fitting our trusted range of windows, doors, and conservatories plenty of times, and always enjoy the pleasure of taking in the rustic location's sites. If ever you find yourself passing through or are planning to visit soon, here is some of our favourite things to do while there.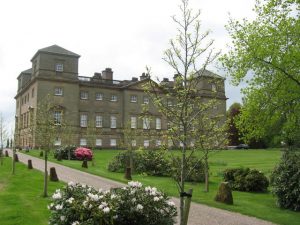 1. Visit the famous Hagley Hall
A popular venue for weddings, parties, and special social events, Hagley Hall is a Grade I listed building in Stourbridge that was completed in the early 18th century. Designed and created by the head of the Lyttelton family George Lyttelton, it is still own by George's descendent Christopher, but is available for hire for entertainment purposes. Regular guided tours of the historical house take place throughout the week, so check the website for days and times.
2. Give your palate a workout at Sadler's Brewery
If you're a fan of craft and home-brewed beer, when visiting Stourbridge you'll most definitely want to pop into Sadler's Brewery to give your palate a run for its money. They brewery has a number of exclusive beers available, all with cool names like Mellow Yellow, Worcester Sorcerer and Citrus Tide to tickle the taste buds of alcohol connoisseurs. They've been doing this for well over 100 years, so why not head in to check out there signature drinks?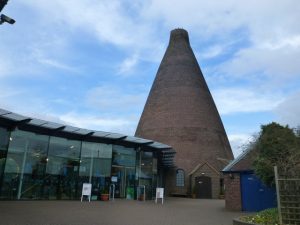 3. Take a look around The Red House Glass Cone
Sitting directly adjacent to Stourbridge Canal bridge, The Red House Glass Cone is one of the area's most eye-catching centrepieces. Originally a place which housed the town's glass production, the structure has since appeared in films and now plays hosts to 10 independent creative businesses. Upon visiting you can look upon the structure in awe, grab a bite to eat at the café, and even watch glass blowing demonstrations.
4. Go on a shopping spree at Intu Merry Hill shopping centre
Located in Dudley, Intu Merry Hill is the closest multiplex shopping centre available for the residents of Stourbridge to frequent. Should you pop in you'll be able to browse around in such stores as HMV, The Entertainer, River Island, and more. There's sure to be someone for all members of the family, being a great way to treat yourself on a forthcoming weekend.
5. Go for a swim at Crystal Leisure Centre
Whether just for fun or to improve on your lap times, taking a dip into the 25m swimming pool in Stourbridge's Crystal Leisure Centre is always a great way to relax. For those looking to tone up or break a serious sweat, the centre also has a dedicated gym, squash courts, and other fitness areas to help you stay in shape and stay healthy.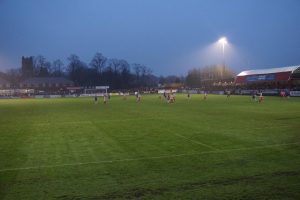 6. Watch Stourbridge F.C. play at War Memorial Athletic Ground
There's sure to always be a home match at Stourbridge F.C.'s War Memorial Athletic Ground at some point in the week. The team currently play in the Northern Premier League Division and have been going for over 142 years now, so if you'd like to get behind the team and support them we'd highly recommend it.
Stourbridge – A town with lots to see and do
We've only really scratched the surface with what's on offer in Stourbridge. Home to many frequent customers of DW Windows and so much more, pay a visit the next time you're nearby. Should you be based nearby and are in the market for improving your home, why not pop into DW Windows too? Get in touch with us today about our range of attractive windows and doors.