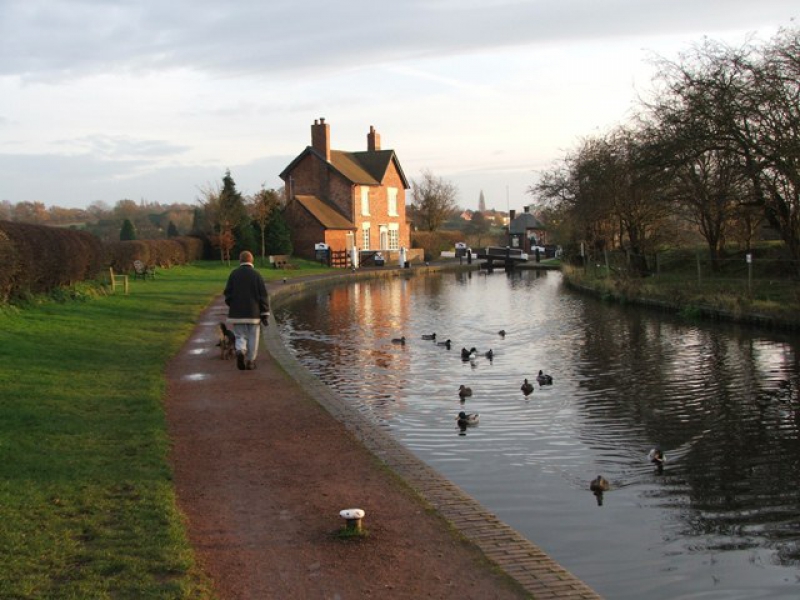 Ground zero for what would later become known as the Industrial Revolution, Dudley might be best known for its strong links to the iron, coal, and limestone industries before things settled down, but it's since become famous for so much more. Situated just a stone's throw away in Coseley, we at DW Windows regularly operate in Dudley to provide our services. During this time, we've learnt a few interesting facts and about things to do in the Dudley area.
1. The anchor for the titanic was produced here
Though the ship's construction itself mainly took place in Belfast, the Titanic's anchor was made in near Dudley in 1911 by English industrialist Noah Hingley. Once completed, the anchor was towed to Dudley train station by 20 shire horses, ready to start its journey from Ireland to the Americas. Such a big project was indicative of Dudley's strong reputation as an industrial heavy-hitter in the early 20th century.
2. Certain areas may have inspired Lord of the Ring's Mordor
It's widely believed that acclaimed fantasy author JRR Tolkien was inspired by Dudley and other areas of the Black Country when writing his magnum opus, strongly basing the fictional location of Mordor on it. Tolkien himself was raised in the West Midlands and the name 'Mordor' even translates to 'black region' in Lord of the Rings' Elven language of Sindarin.
3. Dudley is the 'capital' of the Black Country
The Black Country is a catch-all term that commonly refers to the West Midlands and its encompassing areas of Wolverhampton, Walsall, Sandwell, and of course, Dudley. Of these four districts, Dudley is referred to amongst locals as the capital of the Black Country, a title that was born out of the town's strong links to industry.
4. Dudley first started out life as a Saxon village
The earliest mention of Dudley in the history books reveals that the town originally started out as a Saxon village known as 'Dudda's leah' – Leah being the Saxon word which means 'clearing in a forest'. Dudley would eventually be upgraded to the town status it still sports today when the Lord of the Manor established a market here.
5. Children's author Susan Price was born here
Dudley's most famous celebrity export is perhaps celebrated actor and comedian Sir Lenny Henry, but did you know that it was also the birthplace of renowned Fantasy children's author Susan Price? Her most popular book is probably 1987's The Ghost Drum, an original fairy tale based on Russian folklore that would go on to win the Carnegie Medal literary award.
6. Dudley's historic tram service might be destined to return
Prior to Dudley's traditional motorbus system, citizens of the town would take trolley buses to travel to and from work, and before that trams. While their original design wouldn't make much sense nowadays, a proposed extension of Dudley's metro line which would run through Dudley could see a re-instated tram service return.
Dudley- the home of industry and so much more
As can be seen, Dudley has plenty of history and interest to it outside of the strong ties to an industry which so often dominate headlines and history books. We at DW Windows in Dudley are so privileged to play a small part in the area through the installation of high-quality windows, doors, and conservatories. If you're based here and would like to improve your home, get in touch today or check one of our double glazing installations in Dudley.