Double glazing Brewood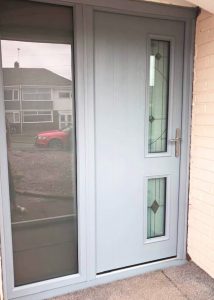 Not too far from the tranquil River Penk is the Staffordshire village of Brewood. Surrounded by glorious South Staffordshire countryside, we have enhanced many stunning views here with crystal clear window replacements and awe-inspiring glazed extensions since 2006.
Double glazing Coven
Leaning on the Wolverhampton border, and just 8 minutes' drive from Brewood, is the charming village of Coven. Installing an array of bespoke conservatories, classic stable doors and durable patio doors here over the years, contact us to discuss your own project further with a friendly double glazing professional who will be happy to help.
Just a quick 7-minute drive away from our Stafford Road double-glazing showroom in Fordhouses, on your way past next time, come and say hi and 'try before you buy!'
Making South Staffordshire homes even more desirable
Brewood and Coven are highly sought-after South Staffordshire neighbourhoods and it's not hard to see why; both awash with a diverse range of quaint countryside cottages, character farmhouses, period Georgian houses and modern detached family homes. Complete with a refined rural backdrop, including Codsall, Bishop's Wood and Stretton, wherever you reside we can make your house a real home.
Mock sash windows provide modern developments with a unique twist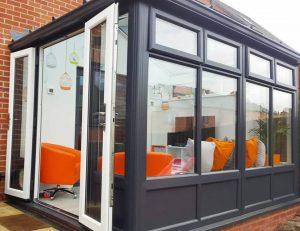 We have provided many contemporary homes in Brewood and Coven with a touch of heritage style, thanks to the high quality of our uPVC mock sash windows. From classic-looking brick pillared orangeries to on-trend Anthracite Grey conservatories, there's no need to worry when you put your home in the competent hands of the DW Windows team.
Beautiful doors for beautiful homes in Brewood & Coven
It's surprising how a simple door replacement can instantly boost a property's kerb appeal. Usually, the first port of call for those in search of a 'quick fix', many of our customers go on to match their new front door with a set of new window frames, truly making it theirs with a plethora of colours and finishes to choose from.
For Brewood & Coven homes that still have single glazing, now is the time to upgrade to double or triple glazing and feel the difference instantly with a DW Windows renovation. Discuss your options further by contacting us today.