As the nights begin to draw in and it starts to get colder, it's the ideal time of year to review your home's security and thermal efficiency. Furthermore, with the uncertainty surrounding Brexit, it's a great time to improve instead of move, in preparation for when confidence in the West Midlands housing market returns.
Good news for Fordhouses homeowners!
For those of you on the lookout for amazing home improvement offers, the hunt is over! At the moment, we are offering a massive 35% off all products plus a further 5% off if you visit our window showroom in Wolverhampton!
So, if you live near Stafford Road here are 3 reasons to visit our Fordhouses showroom this winter.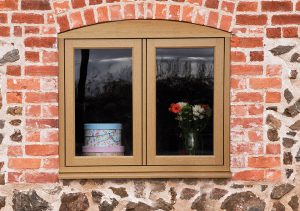 1. Traditional looking flush sash windows without the hassle
Classic wooden window frames have been around as far back as anyone can remember, and so have the issues attached to them; warping, rotting, peeling, etc. Let's face it, most of us don't have the time or the inclination to regularly treat and maintain timber windows to keep them at their very best. But thankfully, mock timber uPVC windows from the Residence Collection smoothly bridge the gap and are guaranteed to revitalise your home, inside and out.
2. Orangeries in Fordhouses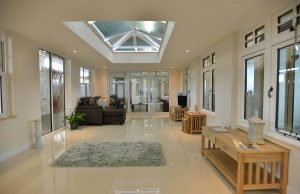 Many affluent households in Fordhouses are favouring the sophisticated look of the orangery, thanks to its solid brick pillars and illuminating lantern roof finished off with an enviable vaulted ceiling. Rising in popularity ahead of the traditional conservatory thanks to the many ways it can be customised, if you're looking for a way to add more space whilst avoiding the inconvenience of a full-blown extension, we have a wide range of irresistible orangery designs and orangery roofing options that must be seen to be believed!
With a huge range of colours and finishes available, you can even get the look of an oak orangery to match authentic or mock timber window frames thanks to our range of high-quality woodgrain effect frames.
3. On-trend Anthracite Grey Conservatories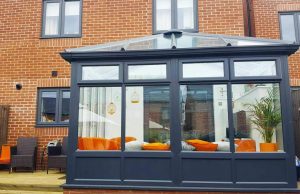 If you're thinking about buying land in Fordhouses to build your dream home on, an on-trend anthracite grey conservatory with all the trimmings could be just what you're looking for to add extra space and kerb appeal.
Access unbelievable savings by visiting 762, Stafford Road, Fordhouses, WV10 6NR – Call 01902 599 949
With an array of high-quality home improvement products showcased at our window showroom in Wolverhampton, experience the quality for yourself and get up to 40% off too! Open Mon-Fri 9 am – 5 pm and Saturday 9 am – 4 pm, please give the showroom a call on 01902 599 949 to discuss your requirements further with a seasoned professional who will be more than happy to help.
Previous posts related to this topic:
When Wolverhampton Wanderers legend Steve Bull visited the DW Windows showroom
How to choose the best double glazing company for you in Wolverhampton