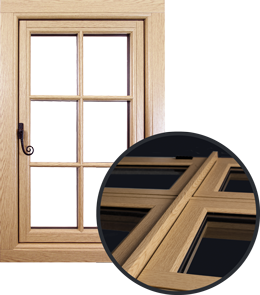 Double Glazing Window Prices from DW Windows
Here at DW Windows we are completely transparent about our pricing, products & services. Contact us for your FREE home improvement quotation.
Use the table below to calculate the base price of White uPVC casement windows, internally glazed (for added security)  A rated low E glass (for excellent energy efficiency), shoot bolt locking system (for added security), white, chrome or gold handles (for a stylish finish) and egress hinges (for fire safety).
To calculate
Measure the width and height of the window opening in cm, add these numbers (width + height). Decide how many panes of glass you would like in the window.
From the left column find the height + width, then go across to the right to find the number of panes of glass you require. Add any prices for openers, colours, add-ons from the further tables below.
This is the price you pay – it's as simple as that.   
Includes VAT our -31.6% web offer discount, fitting and a 10-year written guarantee 
This offer cannot be used in conjunction with any other promotion | For supply only prices, please call into one of our showrooms or call us on 0800 9990 909.